China – opening the door to success
Find the authors
on LinkedIn:
Many still hold the outdated belief that China's expertise lies solely in manufacturing, and the ability to copy other people's innovations. On a recent trip to China, I saw how this couldn't be more wrong. China is poised for success – it has all the pieces in place, the manpower under its belt and, with the right partners, could outpace growth everywhere else in the world.
I had the chance to attend the Mobile World Congress Shanghai which showcased China's rapidly growing strength in fields ranging from artificial intelligence to 5G to drones and evidenced the country's lead on many cutting-edge technologies that are set to have a huge impact in the 21st century. China is now home to some of the world's largest companies that are not just limited to the domestic market but have become established global brands, with corporations such as Huawei, Xiaomi, Alibaba and DJI all fetching valuations exceeding $10bn. Witnessing the sheer scale and speed of the country's development during trips to China over the past few years, it's clear this is just the beginning.
As part of our trip to Shanghai representing CDP, we took part in the inauguration of the Shanghai International Energy Innovation Centre (SIEIC), created by SHEnergy Group – one of the world's biggest suppliers of electricity and gas. It has partnered with UK-based accelerator BGTA and used the launch to release a report that forms the basis of the centre's strategy, studying effective open innovation culture and focusing on CDP and the Cambridge ecosystem as a proven centre of success. During the week, CDP consumer insight and innovation leader Cesar Lastra and I ran a training workshop for SHEnergy executives on the importance of open innovation for large corporates and took part judging a start-up competition – on both occasions having the opportunity to talk about how CDP can support Chinese businesses in developing a successful innovation strategy.
Open innovation has seen a large uptake in China but why are corporates there now increasingly focusing on this model? Although the market audience of 1.4bn people is huge, competition is equally vast. Many highly successful Western companies have failed in China, such as eBay, Amazon – and Uber, which spent $2bn trying to compete with rival private Chinese ride-sharing firms before selling to competitor Didi. A major contributor to getting ahead in this highly competitive environment lies in open innovation – the practice of innovating through the use of external ideas to fast track your progress. Anyone who assumes this means simple 'copying' of ideas from the West seriously underestimates the capability of this superpower.
Huawei, for example, is now considered a world leader in the field of smartphones, having outpaced Apple's global phone sales in 2017. A huge factor responsible for its success has been its open innovation system – a network that connects Huawei engineers with high-profile university academics to help them rapidly solve tough technical challenges. Another exemplary case that can be seen all over China is WeChat, China's mobile messaging app that puts WhatsApp to shame. Its open strategy of partnering with third-party developers and giving them access to the platform to enhance functionality has made it one of the most-used apps in the world, with more than 1bn active users. What started as a messaging app has become more of an ecosystem that people use to navigate their daily lives – used for social media sharing, payments and a whole suite of other services.
A recent global survey by CB Insights on corporate strategy found that key failure in effective corporate innovation occurs through having a closed attitude towards innovation, trying to build alone as well as having no formal innovation process, which in turn greatly increases the time it takes to develop new products. Many successful Chinese corporations are realising this and are increasingly seeing the value in technology collaboration to remain ahead of the curve. One only needs to look at the pace of the country's progress to see that they are doing something very right.
It's clear that open innovation is bringing great success in China and is a successful model that can be followed worldwide. This is what we do every day to help many of the world's top brands develop market-focused technology and deliver highly innovative products to market.
Find the authors on LinkedIn: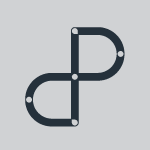 Philip Cohen
Mechanical Engineer