Real work. Real Clients. Real Impact.
Let's get started.
As a CDP intern or graduate, you'll get stuck in from day one, working on real projects for our global clients in a range of sectors. You'll have the chance to get involved in a wide variety of activities – from defining opportunities and creating concepts, to transferring products to manufacture and managing their lifecycle – working on projects with real-world results, helping deliver on our mission to improve lives through innovation.
The culture here at CDP is all about collaboration, not competition. All our graduates and interns have opportunities to learn and contribute directly to client projects, every day.
Find your perfect role at CDP
Our locations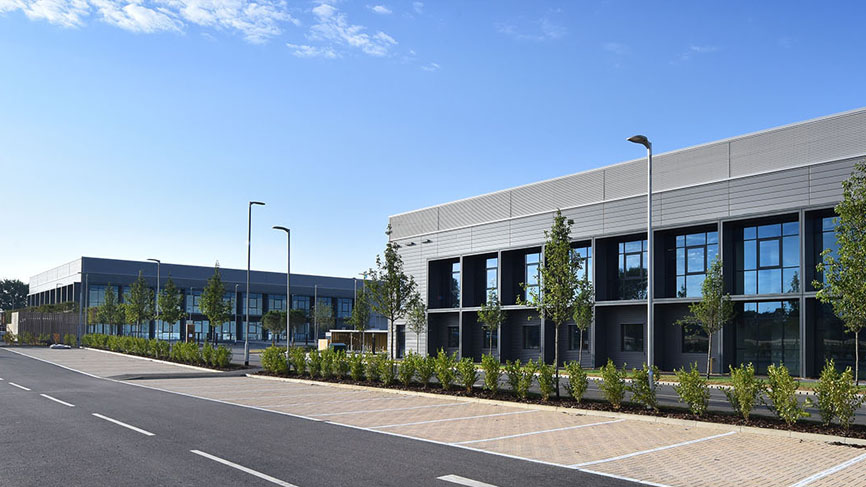 Cambridge (UK)
We're moving to new UK headquarters at Bourn Quarter near Cambridge in early 2023.
This state-of-the-art facility provides over 7,600 m² of space, including labs, workshops, a pilot production facility, and 200-seat auditorium.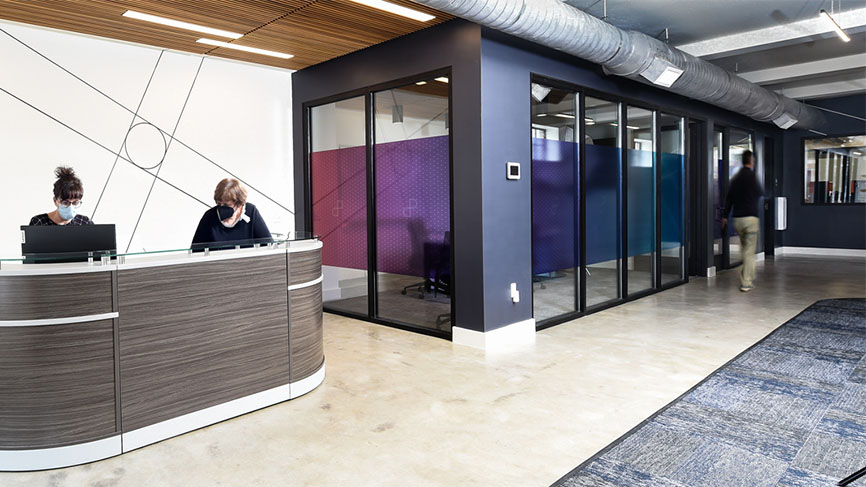 Raleigh, NC (USA)
We opened our state-of-the-art R&D facility in Raleigh, North Carolina in 2021, fueled by our success in the fields of drug delivery, molecular diagnostics, consumer devices and surgical robotics.
Home to more than 30 innovation experts, Raleigh provides cutting-edge labs, a design studio, user observation suite, full machine shop and pilot manufacturing space.
One of us
Everyone at CDP is a valued member of the team. Our interns and grads are no exception. You'll be paid a salary, and get the same great benefits (including flexible working) as all our employee-owners.

We have a flat structure which favors trust and support over supervision and rules. Your appraiser (hiring manager) is here to provide support and mentoring, making sure you have everything you need to excel in your career, including meeting any learning and development needs.

And your buddy is here to help answer any other questions you have and make sure you're settling into your new working life at CDP.
It's (y)our company
In 2018, we became a fully employee-owned company, like organizations such as John Lewis. Led by a team of 10 partners with an elected trust committee, each employee-owner receives company shares (held by the Employee Ownership Trust), giving us all a direct stake in our company's success and a voice in its direction.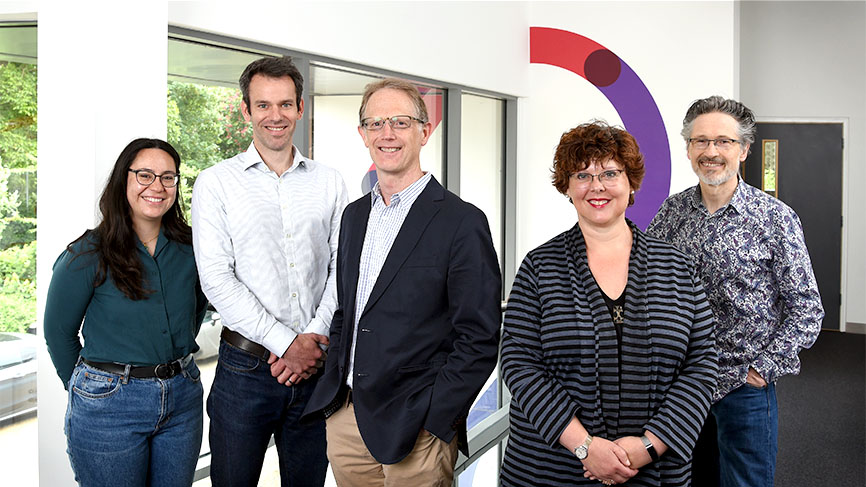 Our trust committee: Dan Haworth, Helen Hyde, Jessica Carroll, Matt Schumann and Mike Cane
Make it happen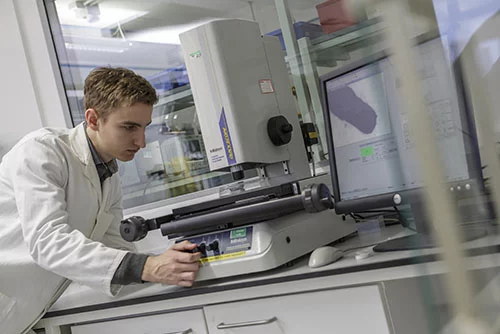 Our extensive workshops provide all kinds of prototyping equipment: CNC milling machines, pillar drills, lathes, laser cutters, paint spray booths, and 3D printers, to name a few examples. You'll receive training to be able to use many of these on your own projects.
In addition to making prototypes, our workshops are ideal for short lead time requests, modifying parts, and producing vacuum casts and 3D prints that look exactly like the final injection molded product.
Let's get sociable
We're a sociable bunch. If you have an interest, we probably have a group or the enthusiasm to create one.
Feeling energetic? Join one of our cycle-to-work days (complete with cooked breakfast) or sign up for the Cambridge Consultancy Cup football tournament. For something more leisurely, come along to one of our 'stitch and natter' sessions, gaming or cinema nights, or head down to CDP-ub for a drink, BBQ and ice cream.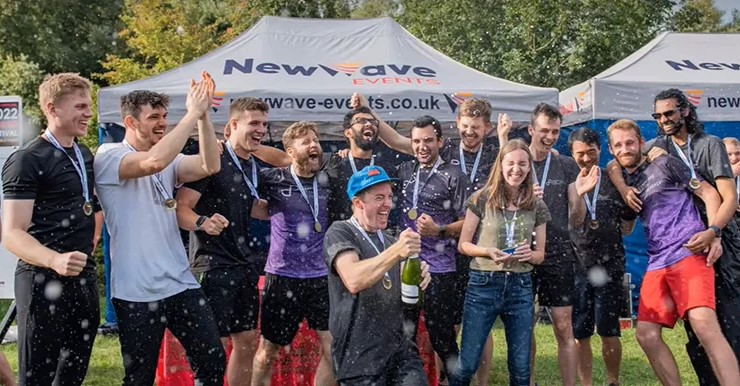 Our Dragonboat team celebrate victory at the 2022 event in Cambridge
Find your perfect role at CDP