Team expertise
Data Science & Digital Service
World class digital and data innovation for the consumer, healthcare and industrial sectors, from concept to global launch
Data science & predictive data analytics
Artificial intelligence and automation
Software as a Medical Device (SaMD)
Digital UX and service design
Digital ideation, strategy and commercialization roadmap
Integrated design and development of physical and digital
Internet of Things (IoT) & Internet of Medical Things (IoMT)
Cloud data integration services
Cybersecurity, identity management and data privacy
We believe that digital is first and foremost about people. This shapes how we deliver digital products and services. We seek deep engagement and empathy with users from the outset, using the latest digital UX and Service Design methods. We follow this with rapid prototyping and continuous improvement through timely data and reliable insights from advanced data science and AI techniques. And we strongly believe in commercial models that scale and add true value to our clients in order to deliver the greatest market impact.
Our track record speaks for itself. We're proud of our long history using emergent technology and data to enable digital innovation across healthcare, consumer, and industrial markets. Our work often generates rich new streams of data that underpins new services, new customer relationships, even entirely novel business models. Our data science and data analytics teams deliver sophisticated algorithms to extract meaningful strategic and product insights from your data. It's all part of a multi-disciplinary collaboration that produces rapid, market-ready results and extraordinary returns for our clients.
CDP Mosaic is our digital accelerator toolkit. It accelerates time-to-market at a competitive cost and reduced risk, to deliver your MVP fast with rapid iteration and continuous improvement to achieve successful global launches and commercial impact.
CDP's digital offering is a natural extension of our years of experience building complex electromechanical hardware with excellent design for human factors. Our digital capability is integral to our projects and can define, develop, and maintain the entire digital experience and ecosystem for your products and services.
Spotlight
CDP Mosaic
CDP Mosaic is our digital accelerator toolkit, specifically designed and built to get you to market fast. CDP Mosaic is a library of reusable software and IP that we can us to realize your digital vision through rapid conceptualization, prototyping, development, and global deployment.
Speedo
High-performance AI swim app
Speedo wanted to launch their next generation swim tracking product in time for it to be pre-installed on a new Samsung wearable. So we quickly developed sophisticated algorithms to use accelerometer and gyro data to create reliable performance metrics.
We help clients build global digital strategy and solutions with the user at the core of product development.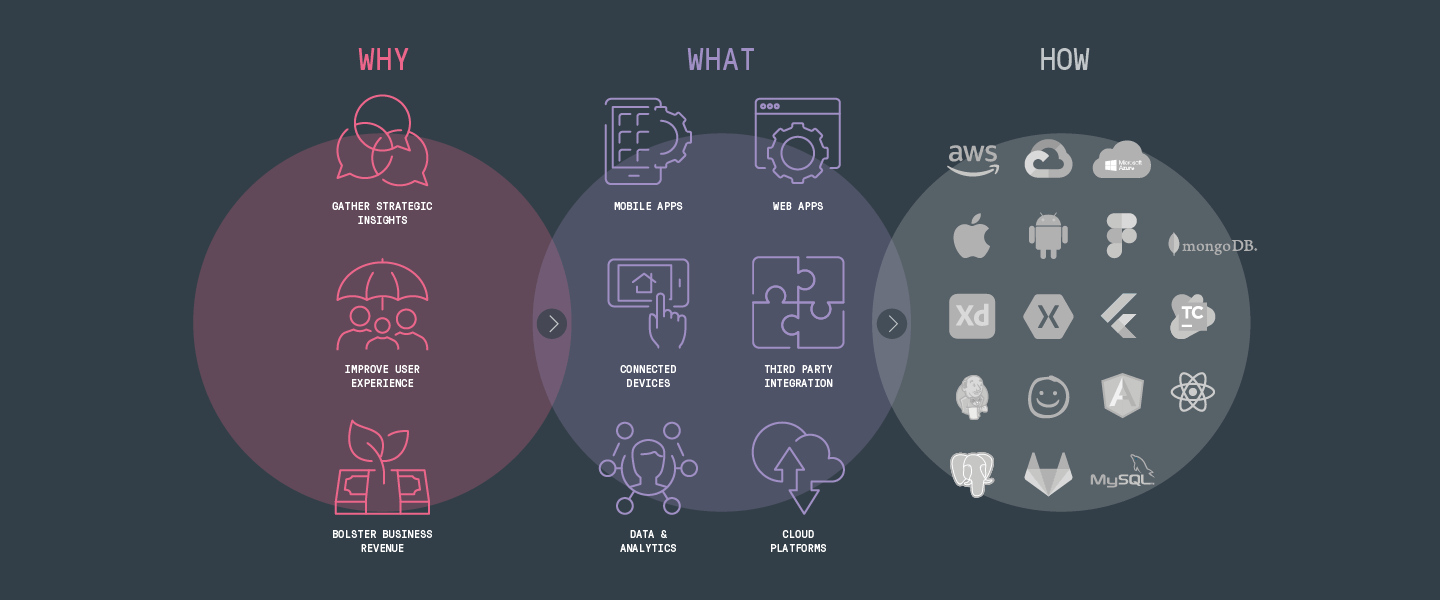 Software design and engineering
Software and firmware play an increasingly central role in industry and in the lives of consumers and patients. However, with the sophistication of these tools increasing rapidly, we know it can be a daunting prospect to develop and successfully launch digital projects. We succeed because we understand the unique challenges of scheduling, estimating, managing, implementing, testing, and delivering software on behalf of our clients. We understand that every product, every system, and every use case is different and requires a custom approach.
"Successful digital projects require more than just a deep technical understanding; a close customer relationship is also crucial. We'll get to know you, your needs and then solve your challenges working hand in hand"
Rupert Menzies
Head of Software, Data & Digital