COVID-19 quarantine – How we are keeping our innovation projects moving
Find the authors
on LinkedIn:
Mitigating infection means more and more people are working away from the office. At Cambridge Design Partnership we have geared up to work remotely, both internally with our project teams and externally with our customers. In this special blog, Jez shares some of the communication approaches we are using.
Here at Cambridge Design Partnership, we have a wealth of experience in remote working and conferencing. Our move to create the best possible virtual comms was initially sparked by our clients all over the world, with whom we seek to work closely in a collaborative and creative atmosphere from our HQ in Cambridge, UK and our East Coast engineering hub in Raleigh, North Carolina in the US.
We were mindful of the findings of Professor Albert Mehrabian, who back in the 1970s first mooted the concept of non-verbal communication. He found that in a test where people were asked to convey their feelings, 7% of communication was conveyed by the speaker's words, 38% by their tone of voice and 55% by their body language.
In a vibrant meeting atmosphere like a brainstorm or creative discussion we naturally prefer the face to face experience, we find we talk a lot with our hands, technical props or mocks ups. So the trusty teleconference is lacking. Low cost video conferencing has been around for a while, but we have found that with a careful choice of hardware, software and etiquette, it's a game changing tool.
The basics
We need teams to feel as though multiple locations have merged together, with everyone feeling relaxed and engaged so that they can fully contribute to the discussion. It's crucial that everyone can see and hear each another, as well as look at what's being presented or created, such as sketches, models, prototypes, videos and other simulations.
Choose the right platform
We use the Zoom videoconference platform; it integrates with Office and is easy to use. We simply email a link to join a meeting and with one click, the participant is in. Having said that we can easily add a password if needed.
But the software is only part of the equation, the camera and audio on many laptops leave much to be desired, and there are lots of relatively low cost add-ons that make all the difference.
Get plenty of cameras
You need high-definition video so participants can clearly see each other's facial expressions and body language. This is surprisingly important – remember Professor Mehrabian's findings! We use the Logitech range of high definition video conferencing cameras. We use 'Connect' for personal use and 'Meet Up' in larger conference rooms, they plug into your laptop and are transformational. They can be placed in your room to give a feeling of space, so the camera is not looking up your nose like many laptops do and the images are much more lifelike and expressive.
For groups you need enough cameras and screens for all team members to see and be seen. This makes everyone feel connected, rather than just having one camera focused on a whiteboard or a 'talking head'. We link these cameras and screens into the meeting using the Zoom platform.
Clear audio
Having clear audio is essential, especially in larger rooms when people move about. Meet up offers great audio, but those who have to use laptops on their own need headsets or a Jabra table-top speaker/microphone, they are omni-directional and work really well with groups in larger rooms. It's so important not to have to strain to make out what is being said, it makes the meeting much more relaxed and natural.
The role of the smart phone
Another key tool is the humble smartphone. This provides the flexibility for individual members to communicate very quickly. For instance, if there is a sketch or prototype someone wants to show, they can grab their smartphone, activate the Zoom app (use the joining code) and immediately share their camera. Of course, people can also join the meeting just with a smartphone.
Preparation is key
We always set up our meeting rooms in advance. No matter how good your kit is, there is often a technology 'moment' that needs resolution. You don't want to lose that creative vibe as your team waits for IT issues. Also, don't forget the conventional best practices for meetings apply as normal. Make sure you have a facilitator who issues briefing documents well ahead of the meeting and takes charge of the session with a clear plan.
Reap the benefits
With many virtual meetings and brainstorming sessions now under our belt, we've found that the remote working technology can actually enhance the communication experience. For instance, instead of all huddling around the same whiteboard or drawing, our use of smartphone cameras means that a drawing or virtual model can immediately be shared with everyone, regardless of their location. We have also found that a virtual meeting is usually much easier and quicker to organize, with more chance of all key players being able to attend and less time wasted while we wait for everyone to be available. It's also hugely helpful that sessions can be easily recorded. This can be useful in unpicking exactly what was said and decided during a session.
Also, it's remarkable to see how we are able to screen-share in our virtual meetings and work on complex Computer Aided Design (CAD), zooming in and highlighting areas, with the whole meeting able to follow and contribute.
In conclusion…
Now that we are used to virtual meetings, here at CDP we feel comfortable and confident with the technologies involved. It's remarkable how people who are hundreds or even thousands of miles apart can work together really effectively, if the technology infrastructure is set up correctly.
The current outbreak of corona virus is worrying on every level, to which there are not many easy answers. However, there is a lot that we can do to ensure our economic activity is not hit too hard by the situation. We are happy to advise our clients how to make our virtual communication as effective as possible, and keep our innovation projects moving.
Find the authors on LinkedIn: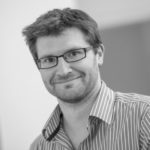 Jez Clements
Partner and Business Development Leader