Dreaming big during COVID-19
Find the authors
on LinkedIn:
Product designer Laura Sierra is working with Cambridge Design Partnership as part of the marketing team. Here, she reflects on what she learnt during an international design competition, the Dream Big Challenge.
Laura says: I'm an industrial product designer from Colombia, now specialising in marketing and communications for the design world. I've studied for a Masters degree in Science and Marketing at Anglia Ruskin University. This led to me working on a project here at CDP, communicating all the amazing and innovative work the company does to the wider world.
In 2015, I had a wonderful opportunity to join a team competing in the Dream Big Challenge. It's an international design competition for youth teams and to my surprise and delight, our team won. The whole experience was life-changing. Usually, the challenge takes place in a vast hall in Barcelona, where teams have just three hours to come up with disruptive and exciting solutions to design challenges.
This year, I was scheduled to get involved again. But, of course, Covid-19 meant that the plan for hundreds of young international designers getting together was never going to happen. The contest is sponsored by the likes of Santander and Nike. Cancellation would have been a major disappointment to all concerned.
But instead of giving up on the competition altogether, the organisers moved it online. So we competed anyway, using communications technology such as Zoom, working against the clock. This year's online event attracted 900 competitors from all over the world. More than 350 projects were submitted, making this last-minute switch online a huge success.
My team chose to focus on the field of Education, as several of us had a keen interest in this area. In our home country of Colombia, a substantial percentage of children are not able to go to school and are also unable to reach the internet. So they miss out on education entirely. Could we think of a way to reach them?
To our delight, our project, called Ekko, scooped the third prize in the Education category. Our project was based on the idea of reaching children in remote areas via SMS messaging and radio. We aimed the project at pupils from 12-18 upwards, who could follow a class on the radio and interact with teachers via SMS. Many families have access to phones and radios in Colombia but do not have computers or access to the internet. And, of course, this model has potential in so many countries around the world. In Colombia, 47.7% of the population (23 million people) do not have internet access in their homes.
I learned a lot from the hectic three-hour webinar in which our team designed this education programme. Much of what I learned is proving very useful in my other online collaborative work during the Covid-19 crisis. Here is what I discovered about teamwork when you're all working remotely under lots of pressure:
1. Have the right tools
I soon realised that it is important to have the tools which allow you to migrate between online and offline with ease. Make sure you have digital tools, creative materials and can do (and share) fast sketching so that you can share ideas as seamlessly as possible. In the competition, colleagues were connected from other places, even in different time zones. Working remotely using tools like Zoom, Google Meetings and WhatsApp was possible but also very intense. There is no doubt that online events change human interaction and experience. It is essential to have the proper tools to hand, allowing creatives and entrepreneurs to develop their projects remotely in a flexible and stress-free way.
2. Find your common purpose
A common aim really helps an online project. If you have a clear reason why you're undertaking the work, things will be much easier. In our competition there was a choice of five different sectors: Health, Sport, Education, Work and Sustainability. I worked with university professors Andres Rubiano and John Higuera. All of us are passionate about social innovation and wanted to change education, making it fun, free and interactive. This really helped our motivation when things didn't go smoothly.
3. Creativity is key
Using your imagination in challenging times is more important than ever. An open mindset allows us to manage challenges. I truly think that each day is an opportunity to learn and design a better world. The key is to let our imagination fly, allowing it to create and to not panic about failing. This competition taught me that, even during a lockdown, working remotely, it was possible to connect online, study other projects, explore new ideas and connect with new people.
In conclusion: I'm delighted to say that our project, Ekko, is now in the throes of becoming a reality in Colombia. It looks as though those tumultuous three hours of intense activity could end up changing the lives of thousands of children for years ahead. That really is a good result, isn't it?
Find the authors on LinkedIn: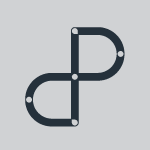 Laura Sierra
PR & Communications