Five ways to take cultured meat mainstream
Find the authors
on LinkedIn:
Better for the environment and better for animals, cultured meat is an ascendant industry and could grow even faster with these five improvements.
COP27 climate negotiations look set to conclude with steady – if not stellar – progress on reaching a consensus as to how the world can avoid catastrophic climate change. However, one area almost absent in the outcomes so far is how we can reduce the environmental impact of animal agriculture, which is estimated to make up 20% of global greenhouse gas emissions – that's more than the entire global transport sector.
That doesn't mean nothing is happening. In recent years, we've seen massive investment in one potential solution to this problem: Cultured meat, grown in a lab from a few animal cells, has the potential to counter some of the biggest issues facing humanity, including global warming, land degradation, and water usage.
On November 16, the sector marked a significant milestone as the US Food and Drug Administration (FDA) raised no questions to UPSIDE Foods pre-market consultation for its cultured chicken products for human consumption. It needs final approval and isn't on sale yet, but this is a significant hurdle crossed.
How can the cultured meat sector build on this moment and realize the enormous potential to contribute to a sustainable future? We've identified five steps producers need to take:
1) Think differently to scale up efficiently
We know we can make cultured meat, but the costs and scale mean it isn't yet an everyday item. Pharma-style processes and equipment just aren't designed for food-based products and so won't get the sector where it needs to be.
We need a mix of new thinking, processes, and products. Rather than focus on pharma, technology should be brought in from other sectors, such as the brewing, textiles, and food ingredients industries, as their process throughput and manufacturing costs are closer to what's needed for this market.
Ingredients and structural components must be fully defined and standardized before cell bio-fermentation can become a high throughput, low intervention process, like brewing or baking.
2) Don't obsess about patents
While patents are critical to many industries and bio-based start-ups, they aren't so important in the cultured meat sector. Most companies have specific cell lines, cell sources, ingredients, and fermentation protocols.
Due to the way cells develop according to their genotype and environment, they're highly likely to develop in a unique way. Patenting engineered cell lines, cell collection procedures, formulation recipes, differentiation techniques or fermentation protocols is unnecessary, as they would be very difficult to replicate.
It's much better to keep the know-how in-house, in a similar way to the 'secret recipes' of malt whisky manufacturers – they all start with water, yeast and malted barley, but make very different products.
3) Think beyond the butchers
Many cultured meats closely replicate products you'd find on a butcher's block. While the industry is young, this gently introduces consumers to a new type of product.
However, there's huge potential to make new products that aren't replicas of butcher-shop cuts. How about mixing and matching cell textures, fat content, and fiber lengths to create a cross between pate and streaky bacon?
Amazing new products could be created, potentially formulated to be cooked to a certain style, e.g. slow-cooked or medium rare. This could excite consumers and show that this new technique could create a whole new and exciting range of meat products.
4) Get the branding right
Cultured meat companies have a lot of heavy lifting to do to educate the consumer. Meat in its raw state is often considered a generic product; only after cooking does it normally appear as a brand.
Linkage to other existing brands is one option, such as endorsement by well-known chefs or restaurants. Other options include trying to emulate exotic breeds such as Wagyu beef, ostrich, or kudu (antelope). First-movers will have an advantage; later entrants may have to specialize to grab and retain a niche.
5) Embrace the difference between pharma and food products
The pharma industry has advanced the science used by cultured meat producers.
However, the goal of cultured meat producers is to produce a tasty, safe piece of food, rather than a viable drug therapeutic that must engraft in a patient and perform a complex variety of immunological functions.
This means costs and testing procedures should be very different. Much of the cost of pharma production of cell and gene therapies lies in sample collection and testing during manufacture and quality control. There's a huge list of different attributes that need to be tested, from intracellular mycoplasma to cell viability, potency, and cellular identity.
Conversely, once the manufacturing process for cultured meat has been appropriately established and validated, automated in-process monitoring can remove the need for almost all final batch-based tests.
In addition, more automated diagnostic-style testing regimes can be used instead of the labor-intensive R&D-style analytical methods.
Meat the pioneers
GOOD Meat cultivated meat brand is part of the California-based sustainable food company Eat Just. Its products have already launched in Singapore. In Autumn 2021, it raised $97 million in funding, adding to another $170 million raised in Spring.
California-based UPSIDE Foods has the claim to fame that it cultivated the world's first beef meatball. In Spring 2022, it raised $400 million in Series C funding to drive product innovation and infrastructure to make cultured meat at scale.
References
Valdmanis R, Cocks T. Meat on the menu, not the agenda, at cop27 climate conference [Internet]. Reuters. Thomson Reuters; 2022 [cited 2022Nov17]. Available from: https://www.reuters.com/business/cop/meat-menu-not-agenda-cop27-climate-conference-2022-11-15/
Pre-market consultation for human food made using animal cell culture [Internet]. U.S. Food and Drug Administration. FDA; 2022 [cited 2022Nov17]. Available from: https://www.fda.gov/food/cfsan-constituent-updates/fda-completes-first-pre-market-consultation-human-food-made-using-animal-cell-culture-technology
Gelski J. Good meat raises $97 million in latest funding round [Internet]. Meat Poultry. Sosland Publishing; 2021 [cited 2022Nov16]. Available from: https://www.meatpoultry.com/articles/25539-good-meat-raises-97-million-in-latest-funding-round
Hood LL. Huge facility to produce 15,000 tons of lab grown meat per year in the US [Internet]. Futurism. Camden Media Inc; 2022 [cited 2022Nov16]. Available from: https://futurism.com/the-byte/biggest-cultivated-grown-meat-lab
Series C funding brings the upside of meat one (giant) step closer [Internet]. UPSIDE Foods. UPSIDE Foods; 2022 [cited 2022Nov16]. Available from: https://upsidefoods.com/upside-series-c-fundraising-round/
Find the authors on LinkedIn: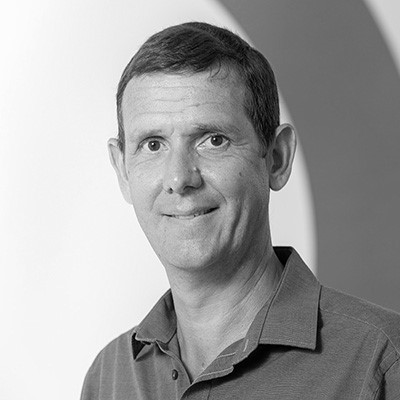 Richard Owen
Principal Bio-Scientist