Helping Zoological Society of London create new anti-poaching technology
Find the authors
on LinkedIn:
Cambridge Design Partnership is working with the Zoological Society of London (ZSL) on an innovative monitoring system designed to stop wildlife poachers in their tracks.

Instant Detect 2.0 is an innovative satellite connected camera and sensor system that can be deployed in the most remote and inaccessible locations to provide sensor alerts and images in near real-time. It will bolster the work of park rangers protecting endangered animals such as gorillas, elephants and rhino against the illegal wildlife trade, as well as enhancing the work of conservationists around the world conducting Wildlife Monitoring and Species Preservation.

Conservationists have a significant need to monitor wildlife and habitats in real time. "An early version has already been used to watch penguins in the Antarctic," says Tom. "It can be used for anything from tracking down rare animals such as snow leopards to gathering information from remote parts of the Amazonian rain forest."

"However, the system can also be set to be triggered specifically by human activity, rather than animals, to serve as a highly accurate anti-poaching surveillance system", explains Tom Brittain, CDP design engineer. "Instant Detect 2.0 will send alerts straight to the rangers. It can even take high-quality photographs of the poachers which can be used to identify them."

According to Save The Rhino, more than 7,000 African rhinos have been lost to poaching in the past ten years. The United Nations calculates that 100 elephants are slaughtered every day in Africa for the illegal ivory trade.

The system is being created in partnership with the Zoological Society of London (ZSL), based at London Zoo. "This technology is very much designed by conservationists, for conservationists," says Tom. "We are very excited to be part of a project that will potentially save thousands of rare and endangered animals in the wild."

Sam Seccombe is the Technical Field Specialist at ZSL who has been working with CDP on the project. He explains how the technology will combat poaching: "When a poacher is detected by the system, a threat alert and an image is pushed to the wildlife rangers working on the ground in under five minutes. Knowing where the poacher is and what sort of threat they pose allows the rangers to mount an appropriate response and stop the poachers before it is too late." The team will shortly be travelling to Tsavo West national park in Kenya to test and trial the new equipment in the field.

This October, Tom Brittain of CDP is demonstrating prototypes of the Instant Detect 2.0 system at the Illegal Wildlife Trade Conference: London 2018, a major international event hosted by the UK Government.

"What is special about Instant Detect 2.0 in comparison with other motion-triggered cameras is the fact that it sends its data securely via satellite, which can be picked up worldwide within minutes," explains Tom. "Each picture or piece of data is gathered initially by low power, long-range radio, with a single Instant Detect base station connected to up to 10 cameras  or more than 100 activity detection sensors.

Cameras can be placed up to two kilometres from the Instant Detect 2.0 base station and sensors can be as far as ten kilometres. "The data is then transmitted globally via the Iridium satellite network, which offers the best possible global coverage," says Tom.

"Here at CDP we are designing the kit to be small enough to be portable in a rucksack. The batteries will last for months and all the equipment has to be robust enough to withstand jungle humidity, freezing temperatures of Antarctica and extreme desert heat." says Tom.

Importantly, the kit will also send alerts to users if the battery is running low, a device has been tampered with, or if maintenance is needed. This will be a huge help to conservationists, says Sam Seccombe: "There can be nothing more disheartening for a conservationist than to wait for a number of months to collect their camera trap images to find that, on day two of the deployment, an elephant has smeared dirt on the camera lens and they have collected a thousand images of mud.

"This allows conservationists to plan better, be more efficient and only trek deep into the field to their equipment when absolutely necessary."

CDP started working with the ZSL's Conservation Technology Team six months ago. "Our role is to create equipment that is resistant to heat, sand, ice and pretty much anything that nature can throw at it, yet also to be easy to set up," says Tom. "When a conservation project is looking at spending, say £10,000 on a helicopter ride into a remote area to set up monitoring equipment, the kit has absolutely got to work.

"Instant Detect 2.0 is a versatile solution for both the fields of Anti-Poaching and Wildlife Monitoring. The system will continue to transmit data for months and that data can be picked up and analysed almost straight away. Plans already in the pipeline include elephant protection in Kenya, monitoring mountain lions near San Francisco and even tracking glacial retreat. 
For further information and media enquiries, please contact: media@cambridge-design.com or call 01223 264428
Find the authors on LinkedIn: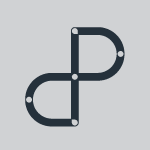 Tom Brittain
Consultant Design Engineer