IFA 2018: 5 important themes in consumer electronics the caught our eye
Find the authors
on LinkedIn:
The Internationale Funkausstellung IFA in Berlin is a showcase for consumer electronics innovation and if you've never been before it can be overwhelming, over 1,800 exhibitors from more than 100 countries. So we've reflected here on what stood out to us and summarised 5 key themes:
Smarter Homes: Who is winning the mindshare?

It'll be no surprise that both Amazon Alexa and Google had a huge presence across the entire show. For many brands 'Alexa enabled' or 'Works with Google Assistant' provided a "smart interface" to the consumer home ecosystem. These clever voice interfaces place these giants firmly between the user and their device. This presents a paradox as these interfaces are fast becoming essential product features, but in supporting them users will ask "Alexa turn on the oven", or "Google turn up the light" …and the hard working device brand loses out.

As people that always look for the real user benefits from connectivity, it was great to see several brands proudly stating their 'un-connectivity'. Is this a sign that we're reaching the peak of the IoT? Probably not, but we think it's a sign the connected market is reaching a maturity with a greater understanding of the value, benefits and engagement that IoT can deliver, and most importantly when it's not useful.

Inclusive Design: It's good to see usability back in the spotlight.

With all the push to high tech electronics and software we were delighted to see products meeting every-day needs through great design. We saw design dramatically improving storage, usage and access to fridges, dishwashers, ovens and even usability of vacuum cleaners. Although we feel Inclusive Design principles could still play a larger role.

Consumables linked to appliances: Can they disrupt the traditional FMCG model?

The appliance industry has long played with how best to manage the relationship with consumables such as detergents, additives, filters etc. Most companies have grown to recognise the very different business models at play and sought out partnerships in development and supply.

So it was fascinating to see Bosch's new consumables for dishwashers and laundry. Although developed in partnership they are branded and distributed as Bosch products that couple with its new auto-dosing functionality. Can they pull off a consumable business model? Will the packaging design and proposition of "Bosch" detergent take market share from the big supermarket brands? We're excited to see how this plays out.

Made for me: Much more than aesthetic variants.

Not a new theme, but customisation continues to grow, in particular 'made to order' personalisation. We saw a wide range of examples sold through ecommerce and new retail concepts, encompassing products from small kitchen appliances to headphones. Customisation wasn't solely cosmetic either, customers could change technical specifications and features relevant to them. We expect to see customisation go still further, with brands creating new stories around unique, tailored products. And more interesting, all of this without a 3D printer insight!

Sleep Better: Or perhaps just not yet?

As we recently discussed in our how to get serious about sleep blog, we've continued to see the growth of the "sleep technology category". At IFA a range of start-ups and established brands claimed to help us sleep better, wake more refreshed and monitor our 'shut eye' like never before.

While we're convinced about the potential benefits we observe that many product are very niche some come across as "pseudo-science". One of the greatest challenges we see is to prove efficacy and communicate this to consumers in a meaningful way.

In summary, IFA was an all-round engaging event and it demonstrated some powerful trends and developments in the industry. Please contact us if you would like to discuss how we can apply these trends to your products.
Find the authors on LinkedIn: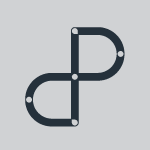 Paul Gibson
Creative Designer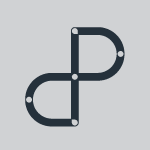 Alan Cucknell
Front End Innovation Leader