Innovation in China – Moving at speed
Find the authors
on LinkedIn:
This blog is a summary of a longer article, which you can read in full here.

"A new generation of Chinese entrepreneurs will have a powerful impact on industries and consumers worldwide" – a very assertive headline introducing a recent Economist article to be read by anyone still doubting that China is now on a fast track to being a world leader in innovation.

In fields such as big data, fintech, social media and specific areas of innovative life sciences, China has already moved ahead of the West – with new approaches to meet the needs of the fast-growing urban areas making up China's population, and satisfying the needs and interests of an increasingly sophisticated customer base. China's economy is transforming rapidly from 'old' to 'new'.

The government's urging of more of the new generation to become entrepreneurs – and the opening up of markets and moves to open innovation – has resulted in service industries becoming more than 50% of the economy for the first time, and the dependence on manufacturing is reducing continuously. Determined entrepreneurs can grow businesses super-fast in China, partly because the home market is so large that 'scaling at home' can make millionaires fast. Also, language and culture at home – with 1.4 billion inhabitants – are more homogeneous than in Europe. And the physical infrastructure in China – roads, railways and wireless broadband, for example – is in great shape. So entrepreneurship and innovation are encouraged.

The growth of the Chinese internet finance industry is just one factor in enabling the financing of innovation. Online finance (the funding available to and accessed by companies and individuals online) in 2016 was $259 billion – having grown 166% from $100 billion in 2015 – and growth in 2015 had been 320%. The internet finance market is as much as five or six times bigger than in the US – and still growing fast. Innovation in online finance is being delivered by innovative technology and fuelling more innovation. And China is becoming the first 'cash-free society'. Only 7% of the population has credit cards. All that's needed to buy anywhere these days is a mobile phone and a positive credit rating.

I often hear in the West the argument from companies not doing business in China that "they will steal our intellectual property". As one who has started companies in China and taken technology there, I have not been shown many real examples of this – and I find it is usually an excuse for those who haven't had the courage to step out and test the Chinese market opportunity. Intellectual property, if not well managed and protected, can be lost anywhere. Professional patent attorneys will confirm that China now has a very comprehensive and sound system of patenting – amongst the best in the world – and that much progress has been made towards meeting the standards we all expect in this field in the West.

And yet – in Cambridge and other Western centres of innovation – we see increasing numbers of delegations from China seeking to explore and discover what it is we do here which makes our great centres of inventiveness successful. And more and more to seek collaborations and programmes of education to enable greater success in China. Why do they need us?

Although I have painted a picture of China moving at great speed as an 'innovation nation', I have not said China has all the answers or all the success factors in place. In centres such as Cambridge, models have evolved over time which have proved highly successful in taking ideas and research forward and developing real things that benefit mankind and often create wealth. In Cambridge in particular, a whole family of independent companies expert in translating ideas and needs into products has grown up – a family group I have not seen replicated anywhere else in the world. Cambridge Design Partnership is one such exemplar. My sense is that the models of independent companies of this type do not yet exist in China – which indicates a great opportunity for cross-border collaboration and international expansion for the right companies here. Developments under way in cross-border venture financing may help things along.

In China today, a focus on the rapid development of entrepreneurial ecosystems has resulted in the very rapid construction and mobilising of new towns – often called 'fund towns' because they have been created to become centres of well-financed innovation. In western China, the city of Chengdu is one such example – attracting venture capital and new technology companies from across China and from international centres. It's creating an environment and resources where innovation can flourish. But it still needs some of the deep and broad expertise assembled over decades in places like Cambridge. And it is but one example. China has many more locations moving forward fast with innovation and investment.
Find the authors on LinkedIn: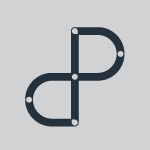 Professor Alan Barrell
Guest Blog