Preparing for the new IVD regulations
Find the authors
on LinkedIn:
It may seem like there is plenty of time before the new IVD (in vitro diagnostics) regulation (IVDR) [EU 2017/746] comes into effect. The deadline for transfer is 2 years later than that for medical devices [EU 2017/745], so May 2022 might seem distant. However, given the changes that are required, clued-in manufacturers should be working now to be ready.
For those with products currently certified by a notified body (NB), there is additional breathing space. The key here is to get the current certificate renewed and extended by the current NB, which can give 5 years transition, meaning product can still be put on the market until 2024 and stay in use until 2025.

However, for the vast majority, their product was self-certified against the IVD directive [98/79/EC], which means come the 26 May 2022 deadline, the CE mark required for sale in Europe will be null and void. So, what do you need to do, as a manufacturer with a self-certified IVD on the EU market?

Where to start?
Firstly, do not panic! Easier said than done, but there is a wealth of information out there, if you know where to look or who to ask.

Step one, rationally review the Intended Purpose of your product. Have you really nailed it down in terms of what type of test it is, what is measured and how it is measured, patient population, intended user, use setting, purpose of the test? This will dictate much of what happens next and determining where your gaps lie. Without a proper Intended Purpose statement, you may not classify your product accurately, and within some classifications there are groups of products that have their own specific requirement above the standard ones. For example, near-patient testing (Point of Care) and Companion Diagnostics both have specific requirements in addition to those for other devices of the same classification.

This exercise shouldn't be conducted by your Regulatory department in isolation. There may be market and business considerations to be made; Is there really a market for the Intended Purpose that you can support? Will there be an adequate return on the additional investment that may be required?

New requirements
An obvious difference is the change from the Essential Requirements Checklist (ERC) to the larger General Safety and Performance Requirements (GSPR). This is another good place to start, because completing all the relevant references to the Technical File within the GSPR will immediately point you towards where there are disparities, or the evidence is insufficient.

The key gaps in current Performance Evaluation data are likely. Previously not required, the IVDR now calls for things like Trueness, Precision, positive and negative predictive values (PPV/NPV) and specimen handling and controls. For some, this will require new calculations to be made using existing data, while other manufacturers will find they just don't have what they need to meet these new requirements. For older products, was the clinical trial run with a comparison against something still considered state of the art? For self-certified manufacturers, it is important to be aware that it is going to be much harder to provide justification for not carrying out clinical performance studies. There is no grandfathering for the new regulations; all products are considered new and must stand up on today's merits.

Risk and risk management has a far bigger presence in the IVDR than it had in the IVDD. This is one area that current self-certified manufacturers, in particular, should turn their attention. Have all possible indirect harm situations been considered and included? Are all residual risks in the IFU? And all manufacturers will need to consider the latest version of ISO 14971 when it is published at the end of the year.

The Post Market surveillance requirements and activities have been significantly beefed up from the IVDD. It requires more than logging customer complaints within internal systems, instead involving active and systematic data gathering, together with a Periodic Safety Update Report (PSUR) for Class C and D devices and Post Market Performance Follow-up. Processes will need to be in place that capture new requirements to log information in EUDAMED, to review scientific literature for new off-label use scenarios (as just one example), and ensure risk is considered and updated throughout the product lifecycle.

Out of your hands
The elephants in the room, which are totally out of manufacturer's control, are EUDAMED being ready for use, and NBs being certified against the IVDR. EUDAMED is required for use with the MDR, so expectations are it should be ready in time for the IVDR. Of greater concern are the NBs. Currently, just 2 notified bodies have received this certification (DEKRA, Germany and BSI, UK). Others are known to be in the pipeline (approximately 10 more), but until they are announced there is big uncertainty. Add to that, the scope of the certifications, which also won't be known in advance, so some manufacturers may still need to change their NB, even if they are certified to the IVDR, because they cannot support their product range.

There is a lot to do to be able to sell your IVD after 26th May 2022. However, with the right planning and support, all the documentation can be put into place. It remains to been seen if the notified bodies will be able to keep up with demand, but at least manufacturers can be prepared when they get to the top of that queue!
Find the authors on LinkedIn: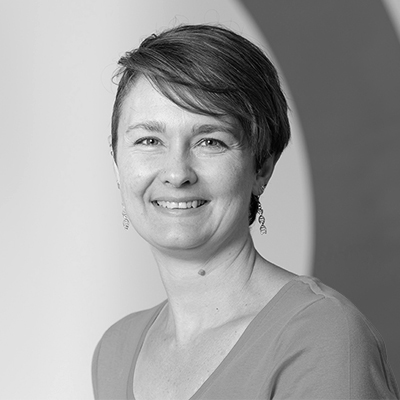 Srah Follett
Consultant Quality Specialist