Scaling up for COVID-19 diagnostic testing
Find the authors
on LinkedIn:
The coronavirus is putting massive demand on test labs globally and the UK, along with many other countries, do not have enough capacity or test kits to keep up with demand. Intensive testing is not being carried out and the number of people with the virus is unknown. It will therefore be unclear if someone has the virus, whether they have immunity, or if they are still at risk of contracting it.
There needs to be increased capacity of central lab testing but also mass deployment of Point of Care (PoC) systems for near patient and home testing. PoC devices can provide accurate results within minutes and are intuitive for use by minimally trained users. Test results need to be reported in real time for epidemiological monitoring and Smartphone apps could play an important role in tracking cases.

What is currently being done and what devices are needed?
Central lab testing is being scaled up. Several hospitals in the UK are installing new high-throughput analysers and additional staff shifts to increase capacity from 1500 tests/day to 10,000 tests/day. Emergency funding is being provided by government agencies such as BARDA in the US for new Covid-19 (SARS-CoV-2) testing. These new tests are being authorised for emergency use, on systems such as Roche's Cobas 6800 and 8800 systems as well as Hologic's Panther Fusion analyser. However, due to the potential remoteness of sample collection, the time taken to transport and process an individual sample may still take several hours.

Point of Care devices have the ability to provide high performance sample-to-answer nucleic acid testing in at little as 15 minutes. A disposable cartridge controlled by a portable table-top instrument carries out complex sample processing steps including sample preparation, RT-PCR or isothermal amplification of viral RNA, followed by detection to provide a lab-quality result. Many systems already on the market have proven performance and are cleared for use by minimally trained operators. These systems are ideal for mobile clinics and remote settings.

Although some of these systems already provide a menu of respiratory tests (such as Flu A and B) they cannot detect the specific strain of SARS-CoV-2. Emergency government funding is also being provided to R&D teams across the world to implement the SARS-CoV-2 assay on their systems as fast as possible. Last week Qiagen was given $598k for implementation of SARS-CoV-2 on their QiaStat-Dx point of care platform.

Lateral flow immunoassays, similar to pregnancy testers, may also provide an ideal format for testing for SARS-CoV-2 as they are very low-cost, highly deployable and rapid so most people will be able to use them in their own home. Several companies are developing lateral flow tests for viral detection from swab samples, but also for detecting antibodies (IgG and IgM) in blood samples to indicate if a person has had the virus, and therefore immunity. Lateral flow tests can, however, suffer from false negatives (low specificity) and their ability to accurately diagnose early stages of covid-19 is currently unclear.

Fast-Track Regulation
In normal circumstances, it can take 6 months for regulatory bodies such as the FDA to approve a new in-vitro diagnostic test. This is typically after a clinical trial is performed to demonstrate the test is effective and this alone can take 12 – 18 months. Since Covid-19 is similar to other SARS respiratory virus, this process may take much less time and several companies are claiming to be able to validate new covid-19 assays in several weeks/months.

The FDA is already authorising some companies such as Roche to deploy their tests under "emergency use" conditions. Companies such as Roche has a proven system and track record or high integrity results, whereas there is a risk that less known companies who claim to have a PoC or rapid test do not meet the safety and efficacy requirements – the consequences of which could be much more significant than not testing at all. The FDA and other regulatory bodies need to carefully weigh up the risks of authorising use of potentially poorly performing devices.

Connectivity and mobile apps
Real-time result reporting is a critical aspect to monitor and track the spread of disease. Lab analysers and many PoC systems have in place connectivity infrastructure to send results to healthcare systems and onto authorities, but this is not easily achieved for remote testing and especially lateral flow tests which are 'instrument-free'.

SmartPhone apps may be able to help in these cases by transmitting photos of test results, such as the test and control line on a lateral flow strip along with patient data. This technology is also capable of knowing location to identify new outbreaks and hotspots.

China made use of a SmartPhone app which provided the owner with a 'risk profile' and was used widely to control their epidemic. By location sharing, it was able to contract trace and determine whether the user had likely come into contact with a person who had tested positive.

Conclusion
Scale-up of central lab testing is already underway but we also need mass deployment of point of care systems – nucleic acid testing and immunoassay lateral flow tests. Healthcare workers and the general public need to be able to operate these so anyone anywhere can get tested quickly, reliably and accurately.

Regulatory authorities need to act responsibly to authorise for emergency use tests and devices that are likely to provide high quality results. These need fast-tracking so companies can rapidly scale up their manufacture – in a similar way to what companies are currently doing for ventilators and other PPE. In addition, remote deployment of devices into clinics and homes need to make use of SmartPhone apps to communicate the results for real-time tracking of cases.

CDP is a design and development partner certified to ISO 13485. We can help with device development, manufacturing scale-up, verification and regulatory approvals. For more information contact Dan Haworth at +44 (0)1223 264428 or hello@cambridge-design.com
Find the authors on LinkedIn: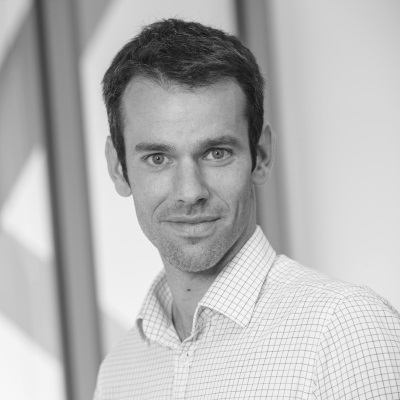 Dan Haworth
Head of Diagnostic Systems