S.M.A.R.T. innovations for the food industry
Find the authors
on LinkedIn:
Last month, I had the honour of speaking at the annual NSF International conference, held at the British Library in London. This year's conference theme was focused on 'Addressing New Realities', looking at how mainstream food producers can take advantage of technology innovation to compete effectively and survive in today's rapidly changing world.
Alongside industry experts, academics and futurists, examples of what we mean by 'smart' technology and how it is influencing the food industry were explored. These included drones that assess harvest maturity, artificial meat cultured in labs and new packaging materials and waste infrastructures that are helping reduce plastic waste. The main message throughout the day was clear – as digital technology and other applied sciences are transforming the future, we need to ensure the future remains people centered! Future proof organisations will be those who clearly understand what their consumers really want.
My keynote centered on the belief that innovation happens where consumer insight, technology enablers and business opportunities coincide. While technology plays a vital role in enabling opportunities, innovation requires all three 'stakeholders' and, the most fundamental starting point is having a clear understanding of the consumer. Building on this belief, I was delighted to address the conference delegates and share with them a S.M.A.R.T approach to innovation:
S
Solve a problem that customers really care about: often human behaviour is driven by a desire to solve problems, which can be functional, emotional or social in nature. We adopt Jobs-to-be-Done (JTBD) to define and understand the 'jobs' consumers are trying to solve. Done properly it provides a clear, solution-agnostic understanding of customer needs and desires across complex markets. The advantage over conventional market research methods is that jobs tend to stay the same over the long term, while technologies come and go and enable different point-in-time solutions that may become quickly obsolete.
M
Measure your success: Generally, consumers seek the best solution that enables them to solve their problem, and by understanding their needs we can create a multi-dimensional analysis of how well this has been done. We monitor eight mega trends which also help us understand how consumers make choices and measure how successfully the solutions have solved their problem. For example, personalisation is driving consumers growing desire for new experiences, while provenance is driving consumers transparency and traceability expectations.
A
Attitudes to Innovation: We seek evidence to understand and adapt to different consumers innovation attitudes and bring them on a compelling journey. Often organisations try to innovate by starting with a technology, this can result in new products and services that appear to be 'tech for tech sake'. In order to make innovation meaningful to consumers you can begin by understanding their established behaviours and rituals. Be mindful of who your audience is here, for instance Millennials are the 'Instagrammable' generation and I love the expression 'if a millennial eats a meal but didn't Instagram (or 'gram') it first, did it really happen?' Think about what makes something meaningful and attractive to your target audience.
R
Right to Play: when exploring innovation opportunities, be sure not to lose site of the baseline expectations and requirements that exist in your industry. These may be regulatory constraints that should always be addressed first. Consumers also have a set of baseline expectations within the food industry, both tangible (e.g. premium food 'codes') and perceived (e.g. attitudes and expectations around single-use plastic). These expectations can create tensions for organisations to innovate around, and we are seeing brands (even those competing with each other) adopting innovative new ways to try and solve such problems.
T
Transferable learning: innovation usually isn't unique, meaning you can learn a lot from adjacent markets, in terms of technology enabled innovations that work…and those that don't! For the Food industry, boundaries are blurring with both Beauty and Health making these industries highly attractive to learn from. We can already see examples where simple NFC technology is making both Beauty and Food more convenient, and how DNA science is enabling tailored Health and Food solutions. By exploring adjacent industries, we can see how business models could empower new social economies within the Food industry, as well as new material innovations which can inspire us to start experimenting with single-use plastic alternatives, for example.
Technology set in the context of consumer needs can unlock innovation and by implementing a S.M.A.R.T. mindset, it will help ensure you make the right technology investments for your business: By truly understanding your consumers' problems, giving consumers measurable proof points to show that you have solved their problem making your innovation both attractive and meaningful to your target audience, ensuring you deliver against the baseline expectations first and foremost, and looking beyond your direct competitors to learn about both what to do, and what not to do, when it comes to successful technology-enabled innovation.
---
For highlights of the NSF International conference, featuring comments from Martha, please watch the following video.
---
Find the authors on LinkedIn: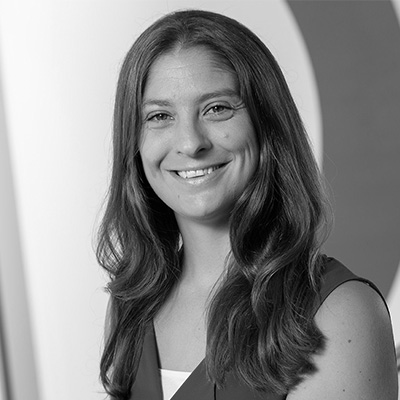 Martha Hodgson
Biomedical Engineering Consultant