The end of grandfathering? What the latest regulatory changes mean for you
Find the authors
on LinkedIn:
The new European Medical Devices Regulation (MDR) introduced by the European Commission (EC) has led to a lot of discussion around the implications for getting products on to the European market. But what about products that are already on the market? What does the new regulation mean for these so-called 'grandfather' or legacy devices?
What are grandfather devices?
A grandfather or legacy device is a medical device that was already on the market and pre-dates an applicable standard, directive or regulation. Under the 1993 European Medical Device Directive, for example, some devices were exempt from meeting the new directive and allowed to continue being marketed.
In the US, the Food and Drug Administration (FDA) has a similar process with its 510(k) clearance route, which allows devices (e.g. blood glucose monitors) which are 'substantially similar' to a device marketed before 28 May 1976 to be marketed without going through the formal FDA approval process.
Why are grandfather devices a concern?
Best practice when it comes to developing medical devices has changed over time – each generation of regulation brings with it new requirements which need to be met. In recent times, the focus on human factors has been increased through the issuance of many FDA guidelines. Similarly, the MDR now brings more focus on to risk management and post-market surveillance. In addition to the general regulations, the technical standards which specific devices need to comply with also get updated regularly.
Previously, devices have not been required to be followed up on once they have been submitted and put on the market. This means that, even though best practice has moved on, devices can still be on the market for long periods without going through any scrutiny to ensure they are still safe and effective – as long as they have no serious incidents.
Similarly, where devices are submitted on a precedence justification – such as a 510(k) – then the original device which is being used as the basis of the submission may have been judged against a previous version of a standard or regulation. This means the original device may not be completely relevant to current standards and regulations – and so subsequent devices may not meet the full requirements for that type of product.
Of particular concern are devices which have a long history and hence each generation of devices is based upon the previous – a slow drift away from the first device which was analysed in full.
So what does the new MDR require?
As with most legal documents, the devil is in the detail. Hidden in the depths of the chapter on putting devices on the market there are two sentences of interest:
"Manufacturers shall ensure that procedures are in place to keep series production in conformity with the requirements of the regulation. Changes in device design or characteristics and changes in the harmonised standards or CS by reference to which the conformity of a device is declared shall be adequately taken into account in a timely manner." Article 10, part 9.
This means that, once the MDR comes into effect, any devices placed on the market will need to be kept up to date with any changes in standards or regulations, rather than just submitted and placed on the market with no follow up.
When do you need to do this by?
Quite simply, every device available on the market must comply with the MDR by the date of application (26 May 2020).
There are certain exemptions or extensions attached to this deadline – as to be expected with any regulation which is trying to accommodate a large range of products.
But ultimately it comes down to the risk you want to accept. I would always recommend getting started as soon as possible to ensure you are ready when the deadline hits. The EC has provided a three-year implementation period because it knows that a lot of work is required to ensure all products are in compliance.
If you are affected by the changes and want to know more, get in touch with our team of quality and regulatory experts via hello@cambridge-design.co.uk.
Find the authors on LinkedIn: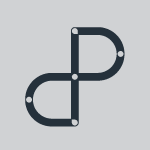 Helen Simons
Quality Specialist