The fast track to drug delivery device development
Find the authors
on LinkedIn:
How fast is fast? I've always been told that when it comes to drug delivery devices, 'fast' development is usually measured in years rather than months – with additional years for industrialisation and transfer to manufacturing. In fact, there are drug delivery devices which have been in development for more than 20 years. This makes it all the more demoralising if an issue which requires a change is identified after approval, as this development process may have to start all over again.

What if I told you there was another way?

We have recently helped a large pharmaceutical company with such a conundrum. The subject was an established drug delivery device out in the field which had experienced failures under specific environmental conditions. Changing the device itself was not considered a feasible option due to the nature of the issue and the timescales involved, so another route had to be found. The innovative solution involved the rapid design, development and manufacture of a specialised storage container that was supplied to the market within a year of its conception.

How did we do it? We engaged the client in an agreed vision of what a solution looked like and what the key motivators were – which markets were involved and what the regulatory framework looked like. Early on, the solution was identified and a clear set of requirements helped to pave the way through the process. In our experience, setting out clear, tangible and testable requirements can reap huge dividends in time and cost saved during the testing and verification stages of a project. This particular project was multifaceted and often, in projects like this, communication between departments can add unnecessary delays to reviews and decision making – particularly when cross-functional groups are involved. By integrating key functions such as quality and manufacturing in the core project group, reviews and decision making were streamlined – saving months' worth of time.

Consider, as an example, the part approval of an injection-moulded component. A typical process would involve sending parts from the moulder to the metrology house and to the customer for feedback, this then takes time to assess and agree – and can take weeks or months, depending on the number of iterations. With our moulding expert and quality engineer on site at the moulding company, and a local metrology house engaged, the project progressed to part approval in less than a fortnight.

Rapid delivery of projects like this is not easy – they require focused and diligent planning, and a knowledgeable team which is able to respond quickly to resolve issues that are inevitable in any product development. It makes me proud that I'm part of such a team at CDP, where we're able to make the improbable happen.
Find the authors on LinkedIn: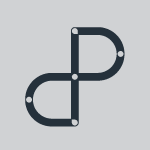 Caroline Zakrzewski
Consultant Drug Delivery Devices Scientist