The future of product replenishment
Find the authors
on LinkedIn:
Since being unveiled in 2015 Amazon's dash buttons have drawn a lot of attention. Their premise is simple: to remove the tedious task of reordering household items and keep customers coming back to shop at Amazon.
Consumers stick the brightly coloured buttons around their home and press when products are running out. The button, connected to your home Wi-Fi, is specific to an individual item and customer. One in the kitchen for milk, one in the bathroom for toothpaste… the list goes on. But in February Amazon confirmed it has retired the physical button from sale1, in favour of virtual alternatives.

Thanks to the increasing prevalence of on-demand services and the constant search for improved customer service, consumers are beginning to expect products and services at the exact moment of need. Companies like Amazon are trying to reach a utopia where their customers do not have to think about restocking at all. Why would consumers go to the effort of pressing a physical button, why can't our gadgets keep an inventory of our core goods all by themselves and reorder when needed, leaving us with free time for more important things?

Progress of replenishment technology
Consumers are increasingly using voice assistants, like Alexa, Google Assistant or Apple's Siri, to reorder groceries. The Alexa Voice Shopping app lets consumers inform their device about an intent to purchase and it will suggest items to buy based on their previous order history.

Subscription services are also a fast-growing channel to buy items online that offers consumers convenience as well as a seamless in-home experience when the items are delivered automatically each month. One of the most popular subscription services2, Amazon's Subscribe-and-Save program allow customers to automatically receive their favourite items, eliminating the need to reorder and offering an added incentive of discounts on items. But consumers still need to sign up to the service and remember to alter or amend their subscription when needed, e.g. ordering more at Christmas or stopping orders while they're away.

If consumers want something more intelligent that takes account of changing levels of consumption a closed loop system that monitors stock is needed. It doesn't have to mean investment in thousands of pounds worth's of connected appliances. Why splash out on a smart fridge when, with the right technology, you can add intelligence to appliances you already own. Cameras, computer vision techniques and sensor technology coupled with advances in machine learning are making the reordering process more seamless by detecting consumption patterns of individual products.

CDP has developed a range of technologies to monitor stock consumption. Our approach involves using consumer led research to identify underlying consumer needs, enabling us to create products that consumers will love, and which meet commercial aspirations. We really wanted to create something that would enable consumers to get the benefits without having to completely redesign their homes. So we integrated electronics and sensors into textiles that can be placed within the current home environment, such as fridges or cupboards, to monitor stock usage. The electronics are detachable and the textile dishwasher safe for added convenience for the consumer.

To really create value for consumers, you need to not only capture consumption patterns but to link this data with a user's purchasing history. Knowing how many times you've used your washing machine isn't really very helpful unless the system also knows when you last purchased washing detergent. Then it can calculate when you will run out and hence the perfect time to re-order. Amazon's Dash Replenishment service anticipated washing machines, pet feeders, coffee makers and printers with built in Dash functionality. A sensor in the product automatically detects when supplies are running low and combined with users purchasing data from their Amazon account, enables efficient reordering without any human interaction. But this requires consumers to replace existing devices and commit to using Amazon as their supplier, when it would be preferable in the short term to be able to embed technology into existing machines and to be able to switch providers.

Consumer first?
Compared to consumer markets, the industrial sector often has a lower barrier to entry and is often quicker to adopt new, pricier technologies as the benefits can be more easily quantified and scaled. There are several industrial applications of replenishment technology. Tracking food and inventory stock in industrial kitchens for example is a natural home for the technology, to reduce stock wastage or identify out of date food. Outside of the food industry it could be used for supply chain and inventory management e.g. tracking stock in a warehouse or medicine in a hospital setting. Similarly, to the consumer world, this doesn't have to mean completely refitting warehouses or buying expensive intelligent systems but retrofitting technology to suit the environment and need. Whilst the end-goal is of course a fully integrated closed-loop eco-system embedded into our day-to-day lives, it will likely need 10-20 years of retrofit solutions to enable the users, the technologies, the costs and the benefits to align.

Developing a seamless replenishment process may sound slightly underwhelming, and dare I say a little dull, but the underlying technology has wide ranging ramifications from fundamentally changing the way consumers shop and interact with brands and retailers, to aiding sustainability through reducing food waste and carbon footprints.

At CDP our consumer driven, and technology agnostic innovation approach allows us to develop new products that satisfy proven unmet needs and create commercially valuable opportunities. We believe that technologies like replenishment when mature can significantly influence social trends and generate the tipping points that can open large, mass market innovation opportunities.

---

References
[1] cnet.com, [Online]. https://www.cnet.com/news/amazon-stops-selling-dash-buttons-goofy-forerunners-of-connected-home/
[2] mckinsey.com, [Online].https://www.mckinsey.com/industries/high-tech/our-insights/thinking-inside-the-subscription-box-new-research-on-ecommerce-consumers
Find the authors on LinkedIn: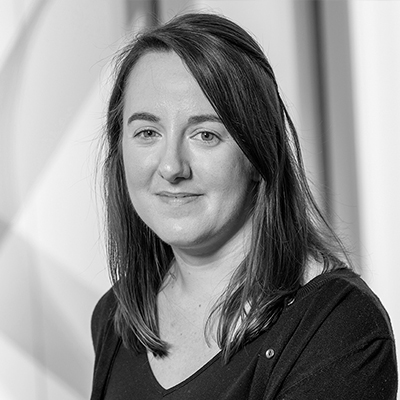 Amy King
Innovation Consultant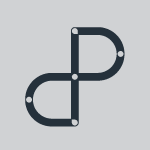 Tom Lawrie-Fussey
Head of Digital Business Development