The tech lessons every company can learn from CES 2019
Find the authors
on LinkedIn:
The Consumer Electronics Show 2019 in Las Vegas is the world's largest gathering of future-facing technology. Here, CDP's Tom Lawrie-Fussey, digital services specialist and Alan Cucknell, front end innovation leader, report back on the tech trends that every company needs to know about, now.
With 4,500 exhibiting companies and 180,000 attendees from 150 countries, the Consumer Electronics Show (CES) 2019 is a manic, massive show that is brilliant and, at times, completely bonkers. It is a great catch-all place to see what the world of electronics (and in some cases, even those brands that don't yet have electronics in them) is preoccupied with right now. Here are some compelling trends that we spotted at CES 2019:
Every company is a tech company now
If your company isn't thinking about how tech can push you forward ahead of your competitors, then you're missing a trick. We saw companies large and small embracing technology and putting it to use in a dazzling variety of ways.
We were blown away by the Procter & Gamble (P&G) stand, which was more like a mini-conference in itself. What does the company behind Fairy Liquid and Aerial washing powder have to exhibit at an electronics show? Well, you'd be surprised – we certainly were.
One of their stand-out products was Opte, a beauty wand aimed at banishing blemishes. The device uses a digital camera and computer to analyse the skin, using a colour algorithm to determine the size, shape and intensity of the problem area (OK: spot). A micro printer with 120 thermal inkjet nozzles then deposits ultra-precise serum coverage on the spot.
Another innovation at Procter & Gamble was the new Gillette Heated Razor, a premium product set to retail at $150 for its start-up pack. A gold coloured bar at the base of the blades can heat up to 43C (110F) in less than a second, offering an approximation of a hot towel shave. It is now being trialled through crowdfunding with Indiegogo to see what the demand for this high-end shaving tech will be (and it has sold out). A smart move, we thought.
Above all, what impressed us about the Procter & Gamble exhibit was that it said as much about how the company has overhauled its innovation process in the last few years.
Sector morphing
It's clear that established sectors which previously operated as comparatively standalone verticals are now learning to work together. For example, Amazon's Alexa voice-recognition was incorporated into more than 100 new products at the show, across a plethora of sectors. Significantly, Alexa was an especially strong presence in the mobility arena, linking vehicles to home to voice.
Mobility also established car manufacturers in a race to move away from conventional vehicles. Honda demonstrated its driverless load-lugging robotic workhorse, the 3E-D18, controlled by smartphone and aimed at everyone from farmers to the military. Meanwhile, Panasonic brought its latest vehicle along, a driverless wheelbase, on top of which all manner of pods can be attached for passengers, deliveries and more.
The takeaway message? Cast aside any narrow preconceptions of which sector you work in and ask how best you can cross boundaries, work with other sectors and get ahead of the game. And consider with a truly open mind – who is your competition, now? With a proliferation of tech offerings, consumers have more options than ever when it comes to spending their hard-earned money. What can you do to make sure they spend it with you?
Tech with empathy
In a marked change from our last visit to CES we noted that gadgets and robots are now being designed to appear more friendly, less alien. We saw Naver Labs Ambidex, industrial robots designed to work alongside humans, with cable-operated robotic limbs that are comparable in size and weight to their human counterparts. Not only do they appear more approachable and tolerable as workmates, they also, because of their smaller scale, reduce the risk of human injury to their co-workers.
For us, an encouraging aspect to many of the innovations was that their technology aspect was not, in fact, the headline. Many exhibits truly did have the customer at their heart and were using tech to make lives better. We admired the Livio AI hearing aids from US company Starkey Hearing Technologies which use artificial intelligence and GPS to modify their listening 'beam' according to local context. They can sense whether the wearer is in a crowded room or are talking one-to-one with someone and modify their sound pick-up accordingly. This, for hearing aid wearers, is life-changing stuff and, rightly, the Livio AI received a CES 2019 Innovation Award at the show.
Along the same lines, we admired French start-up OnTracks, who demonstrated gloves for cyclists and motorbikers. To avoid the danger and difficulty of navigating on two wheels while either listening to GPS directions or, worse, wrestling with a smartphone, the round screens (like a clock face) are embedded in the back of each glove, allowing the wearer to safely find their way. How can new design and technology interfaces offer consumers what they really want without the conventional obstacles?
Tailored for you
We're all individuals, at least in the eyes of many CES 2019 exhibitors. And what we want, they are convinced, is kit that is tailored to our own, special needs. The HiMirror – a smart vanity mirror retailing from $119 – has been created by 'a team of 300 engineers' to be 'your at-home beauty consultant' offering personalised skincare analysis based on the changing condition of your skin, local weather and more, while keeping an ongoing record to track skincare progress (as well as, of course, linking the user with Instagram et al). At the show it also demonstrated its latest addition, teaming up with voice commands to immediately pull skin, body and hydration reports as well as skincare tips.
We also spotted a smoothie maker Kuvings HealthFriend Smart Juicer that adjusts its ingredients according to health intel it gathers from your skin. We'll admit, this can smack of 'we're doing it because we can' from companies rather than an actual consumer need being fulfilled, but there is undeniably a trend towards products offering that just-for-you warm glow. Can tech enable you to make your customers feel extra-special?
The service solution
So many of the exhibits we saw were aimed at offering a service, rather than a stand-alone product. Off the back of the ability to gather consumer information and feedback, the race to anything "as-a-service" was clear in all sectors, with ever more emphasis on how to link to (and hence lock in) the consumer. Amazon are hugely active in this space, with its Dash button, a Wi-Fi-connected device that reorders your favourite product with the press of a button. We have no doubt this will soon be replaced with a Dash virtual assistant able to restock your kitchen cupboards based on your consumption patterns. Indeed, Amazon is already shipping replacement toothbrush heads based on actual usage, and they had a smart-shelf system for in-home inventory management.
Be that as it may, most of CES wanted a go in the (as yet non-functioning) Bell Nexus flying taxi prototype. Largely funded by taxi service Uber, this is a five-seater cross between helicopter and drone that aims to be in use by 2023. Bell also showcased a transport drone, aimed at delivering items to the door, to solve the problem of that tricky (and pricey) "last mile" in logistics.
Our 'take-away' (from the tech that could potentially deliver you a pizza…) is a reminder that as technology changes it is more important than ever to be challenging and innovating your business model – not just the technologies that you deploy.
In conclusion
As ever CES was a hive of optimism, energy and noise. It continues to provide a useful, albeit condensed view on where the industry is headed. Yes, we would have loved to have seen more evidence of a sanity-check-filter from the Consumer Technology Association, which runs the show, and – of course – the exhibitors themselves. For us, a fair few of the supposedly compelling exhibits soon exposed their lack of credibility when you question user need, stakeholder benefits and/or business models.
Find the authors on LinkedIn: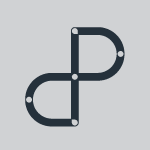 Alan Cucknell
Front End Innovation Leader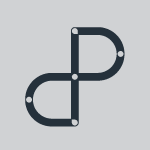 Tom Lawrie-Fussey
Head of Digital Business Development