Packaging – perceptions & preferences during the pandemic
Find the authors
on LinkedIn:
When we 'locked down', as a nation we had very little idea what to expect or indeed for how long. Major behavioural changes have come about as a result of the pandemic and our lock-down experiences, but what has been incredible to watch, as someone who has spent many years looking at consumer behaviour, is just how big an impact the Covid pandemic has had on our global preoccupation with 'consuming', and our physical relationship with packaging.
Packaging perceptions
People's perceptions of packaging have changed during the course of the pandemic. It's fundamental role as a 'first line of defence' to protect our products came under scrutiny. With many questioning whether packaging itself could actually be a 'superspreader'. During the first month of lock-down, as well as the government guidelines on how to socially distance and take precautionary measures, we adopted many more of our own. For example, every crate of food that was delivered to my front door was sanitised! It became a family event, getting bags of new products out on the worktop and wiping them down with disinfectant! Plastic bags that had once been banished became a 'disposable saviour' in the handling of food quickly and efficiently without prolonging time at the front door. Although I found this behaviour irrational after a few weeks, especially after the FDA and other respected bodies announced there was no data to support the notion that COVID could be transmitted via interaction with packaging, astonishingly a snap poll of 1,000 people interviewed in April 2020 by communication agency G&S, stated that 44% of respondents were continuing to clean products with disinfectant. Although this cleaning frenzy has now subsided and my family are back to the normal habit of letting me pack all the shopping away, single-handedly… the COVID pandemic has left a significant mark on our relationship with products and packaging.
Packaging semiotics
One of the areas where some marketeers have responded quickly, are the semiotics of packaging. This can be as simple as the language used on a pack to reassure consumers, in some cases, it can be a total visual overhaul. Clients in a large global soap manufacturing firm were considering the launch of a new visual identity for some of their brands in the midst of the pandemic. They told me recently that there was an immediate U-turn in keeping with the consumers need for reassurance about hygiene, responding to the pandemic. In this case "kills 99.9% of germs", was a more reassuring message for consumers than 'lifestyle' graphics or colour schemes suited to the interior design of the bathroom. How long the u-turn will last is yet to be seen, but it's clear that consumer reassurance is a high priority and will probably continue to be for some time to come.

A great case in point, when it comes to our relationship with packaging and how we handle our food, is fruit and veg. As part of the backlash against plastic, supermarkets were being encouraged to remove single use plastic wrappers around these items. But 'naked' vegetables, shrouded in protective shrink wrapping, have proven favourable over loose items during the pandemic. Clients in the beverage world have recently been exploring ways to generate new forms of secondary carry handles that enable consumers to pick up part of the pack that has not been handled by store staff, or indeed anyone else within the supply chain. Although this might seem unnecessary, consumers spend less than 5 seconds on average choosing products in frequented commodity isles. So leveraging consumer auto-pilot decision making that's been influenced by a heightened awareness of risk avoidance and safety, will naturally present opportunities for brands to stand out, in commoditised categories where points of difference and unique product positionings are increasingly hard to find.
Packaging convenience
Of course, convenience has always been king in many of the decisions we make about the products we buy and the packaging we are attracted to. But this need increased during the lock-down period as pre-packaged meal kits enabled us to conveniently avoid the shops altogether and dramatically rose in popularity. I was 'a Gousto virgin' until April of this year. But I now eagerly await the delivery of restaurant quality cuisine delivered straight to my door in a chilled red box every week! Each part of the meal individually packed for convenience, pre portioned for exactly what's needed as I don my apron and fool myself into thinking I'm Jamie Oliver. (For anyone that's unfamiliar with the recipe box phenomenon, think painting by numbers with food). Although, you simply can't avoid feeling guilty when putting a red Gusto box full of cardboard out for the weekly bin collection (as well as finding a way to reuse the fleece, included to keep the pre-packed food cool!). Gousto reported challenges in keeping up with demand on their packaging lines and Mindful Chef, offering a similar service reported a 425% spike in new recipe box customers during the lock-down period. A McKinsey report on the 2nd June stated that consumers have continued spending more time cooking at home and that most expect that the impact of Covid on their routines will last for well beyond two months. So as we re-evaluate how we want to shop post lock-down, it will be interesting to see if pre packed food delivered straight to your door dwindles or continues to go from strength to strength. What is evident in this increasingly buoyant e-commerce era, is that excessive packaging is at odds with manufacture, retailer and consumer commitments to move toward less packaging.
Conclusion
Consumers foundational packaging needs are safety, trust and the associated reassurance it provides. The Covid pandemic has exposed many associated consumer foibles and anxieties around the perception of packaging and its importance in our modern day world. It has also catalysed new future business models for how we might prefer to shop in convenient and reassuringly distanced ways in future. But we have yet to reconcile this with the increasingly important need to move away from excessive single use packaging, in light of the environmental crisis that still looms, albeit behind the immediate challenges of this Pandemic. Innovation will be essential in balancing all these needs in a new era of packaging that can reassure, add value and minimise the environmental impact. If you've enjoyed this article, watch out for my next instalment of the blog, where I wrestle with the challenge of packaging sustainability and some brave new ventures in response to the increasingly urgent need for radical ideas and innovation.
---
If you wish to explore packaging sustainability challenges and avenues for innovation, benefiting from CDP's expertise across categories and sectors, contact:
---
Find the authors on LinkedIn: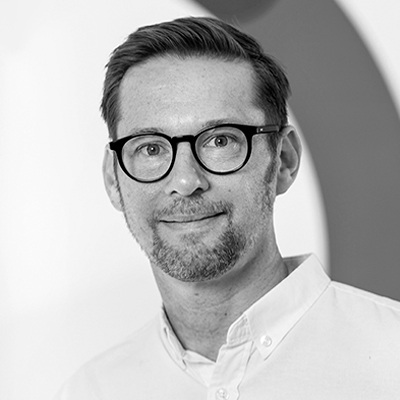 James Harmer
Planning & Innovation Strategy Lead