What's next in digital connectivity?
Find the authors
on LinkedIn:
The Connected World Summit is a two-day festival of the connected technology industry and, with more than 2,500 industry leaders, tech innovators, decision makers and investors in attendance, I went along to see what was on offer this year.
It's a mark of just how important this area of technology has become that the event has grown to such an impressive size in the four years since it was first launched. In previous years, the summit's focus has been on connected homes and cities – and there was still plenty of this sort of tech in evidence this year. However, it has now broadened to include innovative subjects such as Blockchain (the cryptocurrency ledger first invented to service Bitcoin), 5G (fifth generation mobile networks) and AI (Artificial Intelligence).
However, one of the most striking take-aways for me this year was the fact that, while there were all manner of smart products on display, many people were now talking about the benefits, and not just the features, of the tech. For me, this was hugely reassuring to hear and a mark of how the sector is maturing.
For example, I particularly enjoyed a presentation from Michael Mrini, director of IT at the Edwardian Hotels chain. Back in 2000 Michael started work on 'Edward', a virtual butler/assistant for his company's guests. Edward is a largely text-based advice service which enables hotel guests to ask it just about anything prior to and during their stay.
Such has been the success of this virtual assistant that Michael told us guests have been known to offer a thank-you envelope of cash addressed to Edward when they check out. For my part, I hope we don't replace all face-to-face human interactions in the hospitality industry with digital and virtual ones but I certainly think there is space for both. Michael believes that Edward the virtual assistant now offers a platform upon which Edwardian Hotels can build more AI in the future. This could mean that Edward won't always need a 24/7 back office team behind him to answer the wide variety of questions that his hotel guests ask of him.
Another area that struck me as noteworthy was the use of data visualisation techniques by many of the presenters at this year's summit. One that really stuck in my mind was a video that consisted of some simple images on the left side of the screen, with some blurred imagery mimicking these on the right. At first glance this seemed to be a poor attempt at using AI to recreate these images. However, the reality was rather more remarkable. The blurred images had actually been re-created by monitoring brain activity in the viewer.
This technique, known as brain decoding via functional MRI (Magnetic Resonance Imaging) is able to decipher images that the patient has seen by scanning their brain activity. Even more extraordinary, the research work for this was conducted four years ago. I suspect the technique, and its potential for learning, will be embedded in various new business ventures soon.
Another fascinating presentation from the health sector was the work done using AI by the community website Diabetes.co.uk. Set up as a forum to support diabetes patients by Arjun Panesar back in 2007, it now has more than 600,000 members. Key to scaling up this service has been the adoption of AI, so that today many of the forum questions can be answered by automated chatbot, providing personalised interaction and guidance.
What really impressed me, however, was the sheer number of people who have used Diabetes.co.uk to minimise and, in some cases, totally eradicate their diabetes. Key to this success is providing instant and personalised advice on diet. Arjun used a breakfast meal example, where an individual was advised by the chatbot that a supposedly 'healthy' option of a bowl of cereal with milk and glass of fruit juice contained more than 17 spoonfuls of sugar, compared to the mere half spoonful provided by a cup of coffee and a large omelette. Diabetes.co.uk is proof that where there is a specific consumer need (and especially where overall system architecture design has been implemented from the off) even small teams can launch and curate a huge service platform.
The highlight for me however of the whole event was a presentation from one of the world's most famous design brands, IKEA. The Swedish homewares store has been growing its Home Smart range for some years now, initially creating elegantly simple and intuitive smart-lighting systems. More recently, however, they have also added wireless charging pads into their furniture, with – for example – its "RIGGAD" desk lamp with a phone charging pad as its base retailing at £60 and a £10 wireless charger pad that you can simply screw on to your IKEA sofa, chair or desk. IKEA will also shortly launch a range of connected home audio products developed in collaboration with the sound system company Sonos.
Bjorn Block, business leader for IKEA Home Smart explained that his design team first consider the application and benefits of connectivity rather than adding the technology for its own sake. Only if the practical applications of connectivity are deemed to add value for the consumer, do they then invest in the technology and integrate it into their products.
To sum up, I came away from this year's Connected World Summit with the sense that the sector is definitely changing for the better, with focus shifting from hardware to the services it can enable. Data analysis is continuing to drive new insights and business models, and the sheer computational power now at our disposal is allowing us to explore previously impossible features.
However, my personal feeling is that the key to all this clever tech is us human beings and our relationships with each other. Often the simplest user interactions and services are still the best, delivering personalised content in an intuitive and compassionate manner. High-tech connectivity is, of course, here to stay but as a standalone solution it is not the answer, merely an enabler for us all to discover new, mutually beneficial ways for us to interact.
Find the authors on LinkedIn: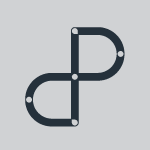 Tom Lawrie-Fussey
Digital Business Development