What's the secret to designing great digital services?
Find the authors
on LinkedIn:
Earlier this month, the Service Design Global Conference in Toronto really illustrated how design – as a way to integrate the needs of people, technology possibilities and business requirements to create products and services – is becoming part of mainstream business mentality. However, as the pace of new technology quickens and companies feel like they just need to keep up, considerations of what people actually need and how it makes them feel can get left behind. This leaves many organisations suffering with unrealised value or rejected digital services.
At CDP we have an expanded approach to innovation we call Potential Realised. In particular it embraces the diversity of human experience and emotion within a design lead process; building services for people, by people. In this blog, I explain how.

The theme at this year's conference was 'Building Bridges', which provided a platform for a truly inspiring array of case studies where design, and it's inclusion of people-centricity, co-creation and systems-thinking, has enabled inclusivity and shared outcomes across diverse groups. A quote that resonated for me throughout the two days was that of the late John Heskett who said: "Design is the human capacity to shape and make our environments in ways that satisfy our needs and give meaning to our lives." This reminds us that design is essentially a human task which aims to do more than satisfy purely functional ambitions. And by doing so has the potential to realise unique experiences and value.

Phrases such as user-led, human-factors and customer-focused design are now firmly fixed in the lexicon of innovation and business. While this is generally a positive shift from business-centric thinking, it can place a simplistic lens on the individual; functional jobs-to-be-done; customer-needs; the user. If we are to really design for humans, the complexity of emotions, to provide meaning we need to raise our thinking to social and emotional levels. Of course, empathetic thinking and behavioural science lends much to this endeavour but what I am suggesting, and is included in Potential Realised, is a more concentrated and forensic application of these concepts.

Speakers at the conference had some great examples of how this can play out when thinking about how certain technologies are adopted in services:
AI: The buzz word and cloak for a plethora of different technologies, comes with connotations of a robotic apocalypse. Perhaps because it is seen as faceless, logic-driven or perhaps even too human-like. But if we design in emotional 'best-practice' we can create a much healthier relationship with AI technology. For instance, what qualities do we value in a work colleague? Communication, adaptability, transparency? So let's explicitly build these qualities into AI solutions so we can understand decisions, question logic and retain control; ultimately maintaining the social norms which we expect.
Wearables: Initial offerings in the fitness sphere have expanded into an array of health, wellness and lifestyle devices and apps. The proposition of a personal trainer on your wrist is pretty sound logic and for many is helping them live healthier lives. However, as a recent study shows for others it may have adverse effects with reduced activity levels and possibly raised anxiety caused by the ever-present reminder of their unachieved goals or data-overload. The lure of technical possibility can sometimes mean we fail to anticipate and design for such responses. iPhone 'screen time' is a good example of this done well. Perhaps others could go further to embrace these anxieties such as actively enabling people to go on a 'digital detox'.
Chatbots: The rise of the chatbot has been helping point of need customer service and operational productivity across sectors. However, the focus on efficiency benefits often means they can be more 'bot' than 'chat'. However, Capital One's Eno service is a great example of where a chatbot has been purposefully designed to learn about and respond to the patchwork of human emotion – using language and offering support in a way that engenders personality, fun and trust.

In all these cases, we can see different paths to implementing new technologies. Broadly speaking, one which builds on a technology that appears to offer value but which after time reveals some barriers to adoption and can lead to unintended consequences. On the other, the path favoured in our organisation similarly embraces technology opportunities but consciously puts human emotion at the core of design, which not only caters for human needs but discovers new areas of differentiating value.

Taking this path requires a deep understanding of people's behaviour, the context in which they engage with a service and how they perceive value in it. Here are some ways you can start building this into a service design:
Be diverse. Design is a great tool because it embraces multiple views and is built to pivot solutions based on learning. But it is only as strong as those involved in the process and the information they have to work with. By opening the net and including as many diverse viewpoints as possible, and where feasible seeking quantitative evidence, more of the diversity of need and emotion can be captured accurately.
Get real. The sooner you can get concepts into the complexity of the real world the better. This often requires early tech input and creative prototyping methods such as Wizard of Oz, ( https://www.cambridge-design.com/news-and-articles/blog/prototyping-of-digital-concepts ) which are low cost but still provide the insights you need. It's also crucial to have a clear set of success measures, for example, as well as utility measures what emotions do you want to generate – feelings of trust, excitement, reassurance?
Be a storyteller. Stories are what make us human. They have the power to convey specific viewpoints in the context of societies and structures. From them we can learn about the complexity of our interactions. Through them, we can paint multiple visions of the future, converge on what we'd like to see and what is needed to realise it. Either through speech, text, art or even Lego, we can use stories in the design process to work through different versions of stakeholder viewpoints and needs.
Beware the icebergs. Observation and experiences are important elements of design discovery, but these visible elements are underpinned by structures and social norms that may not be so visible. For instance, asking a team to work in a more agile way may prove fruitless if they are dependent on other parts of an organisation who aren't. Things like structure, language and rules may need to be broken or reformed in order to deliver a desired experience.
Be local. Even if you have done good work in understanding your broad customer base, there is a risk in applying a solution uniformly, particularly if you operate globally. Trying to wrap-up generalised services and messages for local audiences will be seen through and the authenticity of your offer will be undermined. For instance, Unilever have addressed this risk head on by establishing nimble regional teams who gather and apply local audience data to deliver targeted messaging at pace, thus combining the scale of a global company with the agility and relevance of a local provider.
At CDP, our multidisciplinary teams follow these principles through our Potential Realised approach, translating deep insights into digital and physical concepts that we test as early as possible using creative prototyping. This reduced cost and risk management approach allows us to evaluate and refine services that integrate the complexity of human experience and maximise the value for organisations, individuals and society. By providing an end-to-end service of research through to build and launch we ensure initial ambitions don't get lost or compromised along the way; resulting in live services which delight you, your customers and your bottom line.

If you'd like to find out more about how we can help you, please get in touch.
Find the authors on LinkedIn: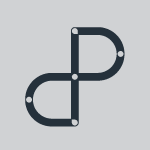 Ben Lever
Digital Strategy and Service Innovation Consultant