Who hit the jackpot at CES 2020?
Find the authors
on LinkedIn:
Chris Houghton, CDP's Brand Innovation Leader reviews the world's largest consumer product expo, CES 2020 in Las Vegas. Sharing his insights and observations from start-ups to high rollers, all hoping for the jackpot from their latest innovations.

Innovation success or failure is often determined by how a brand or company manages risk. Too cautious and you're likely to miss the next big thing. Too gung-ho and you will carry the costs for fast-followers to profit from. They're all here at CES from the multinationals to the one-man-bands and everything in between. However, their need for consumer relevance and competitive advantage is a healthy leveller. I've walked the floors speaking to innovation friends old and new whilst navigating this technology metropolis.

There's palpable excitement around the hot acronyms, 5G, 8K, AI, AR, VR, EVs and GPU technologies that will impact our lives as we enter this new decade. Whilst it's easy to join the tech-fest party, I try to pick out the consumer benefits, innovations and design attributes that standout from the crowd.

High Rollers…
Big spenders LG and Samsung continue their battle for HD resolution supremacy as 8K Ultra HD becomes certified. Screen size, shape, transparency, bezel free and flexibility (foldable/rollable) are the main design differentiators for screens of all kinds to deliver adaptable entertainment spaces, smart home integration and immersive 'Real TV' experiences.

Aces High…
Within Smart Homes refreshments were provided by Keurig Dr Pepper, having partnered with AB InBev to showcase Drinkworks, the in-home cocktail maker using a pod system similar to their K-Cups. In contrast, we also saw start-up PicoBrew with their craft home brewer. In both instances they're satisfying consumer desires to be the perfect host and enable the inner mixologist or master brewer in all of us. However, they both suffer from being sizeable devices.

In personal care I saw the future facing, simple yet elegant electronic deodorant from Pragrant, designed to sterilize and purify odours via bio-plasma technology without the wetting and stickiness of traditional solutions.

Oralcare had an even greater representation with Colgate's Plaqless Pro, Philips SoniCare and P&G's Oral-B iO all vying for the whitest and widest smiles each with different degrees of digital integration and app-based advice.

In grooming, P&G's notable new launch was from GilletteLabs, a heated razor which endeavours to replicate a hot towel shave with their familiar replaceable shaving head system and business model. P&G's ventures team also displayed a range of emerging brands that grow and complement the core business.

Intimate wellbeing had an array of offerings on show with our friends at MysteryVibe showing an extended portfolio this year. Entry level Poco and the 'for him and her' Tenuto being added to the range supporting the award-winning Crescendo. Myhixel, Ergo-Fit and Lora DiCarlo all had innovative intimacy offerings too.

Sleep Tech was prominent again this year with the SleepScore app being referenced during one of the Digital Health Summit keynotes. I experienced the Climate360 smart bed which can partition and programme thermal preferences to help give you a good night's sleep.

Eye in the Sky…
Privacy and data protection solutions are well represented within the Smart Cities and Resilience Marketplaces with blockchain, cryptocurrency and cybersecurity featuring heavily. With consumers being increasingly desensitised to terms and conditions or cookies to allow Wi-Fi access or website browsing, companies are preparing themselves for this care-free attitude towards data exchange to potentially change. A notable example to address this was BOB (Blok on Blok), the blockchain phone that decentralises data to allow users to control how their data is used. As its overly industrial aesthetic would imply this doesn't appear market ready for convenience and image sensitive consumers just yet, but the technology which helps digital payment security will surely find its way into the mainstream sooner rather than later.

All or Nothing…
Against the backdrop of the sobering climate change crisis it was reassuring to see sustainable solutions, but overall this was underrepresented and still feels worryingly low in the minds and agendas of many companies here.

Watergen were ingeniously harvesting drinking water from the air within their Genny, GEN-M and GEN-L units each of which have a shipping container like aesthetic. On a similar water saving theme W'air demonstrated a clever new tool for laundry to help get more wear from your one-time worn clothes with a system that removes odour and bacteria using a fine air/water jet that means less water, detergent and energy is used.

Vehicle Technologies best represented environmental concerns with electric and self-driving vehicles, however, few changed the typical car footprint to help with congestion issues.

Mercedes Benz added a touch of Hollywood glamour with the VISION AVTR which is an Avatar inspired concept car created in collaboration with James Cameron's Lightstorm Entertainment company. This brooding centerpiece to their stand was largely obscured by a black 360 degree translucent curtain which added to the theatrics. With biomimicry features and a sustainability led agenda this sensorial wonder aims to connect driver and vehicle more closely whilst setting a vision towards the zero-impact car.

Even Sony unveiled a new concept car which unexpectedly overshadowed their main press announcement. Many had anticipated a new game-changing Playstation, but to celebrate its 25th anniversary they shared the new PS5 branding and a range of incremental performance improvements, tantalisingly without showing the console itself.

Royal Flush…
Many brands encourage customers to adopt their services and products across several lifestyle touchpoints, aiming for meaningful experiences that seamlessly sync and fit in different environments. Within Amazon's exhibition room, they've divided their space into people-centric quadrants; Busy Parent, Home Chef, Entertainment Enthusiast and Work-from-home employee. Alexa is the common interface for easy voice activations.

Astonishingly there are over 9,500 different products that are Alexa enabled from brands as diverse as Oral-B to Lamborghini, the latter of which they've shamelessly showcased with an eye-catching, orange Huracán Evo (with Alexa controlled entertainment system). Sustainability and privacy credentials are notably absent from their quote styled Vox pops dotted around the spaces, which some may interpret as a potential threat to our connected lives.

Many of these examples fit well with how we tackle innovation opportunities at CDP. Our evidence-based approach is both people-centric and technology enabled to take the 'gamble' out of your innovation investments to deliver sustainable and meaningful experiences for all.
Find the authors on LinkedIn: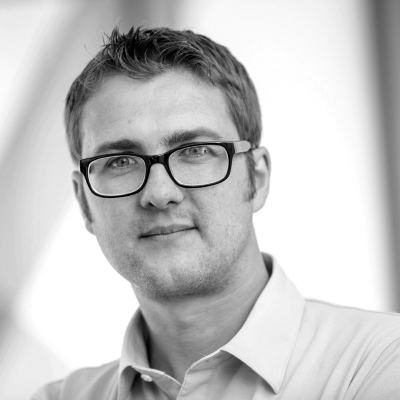 Chris Houghton
Brand Innovation & Packaging Lead