Smart Pill
Gastrointestinal Robotic Platform
Our challenge was to develop a gastrointestinal robotic platform – based around a Smart Pill – that could take samples from predetermined locations in the gastrointestinal tract.
Our approach
CDP's engineers developed an electromechanical pill concept, with sensors, RF communications and an actuator to take and store a sample. The pill monitors its environment as it travels through the gut and collects a sample when it enters the small intestine. The pill is recovered and the sample analysed in the lab, together with electronically recorded data that verifies it's origin.
The Smart Pill is about the size of a raisin so that it can be easily swallowed by a patient. It has a micro pH sensor so that it can detect when it has passed from the acidity of the stomach into the small intestine.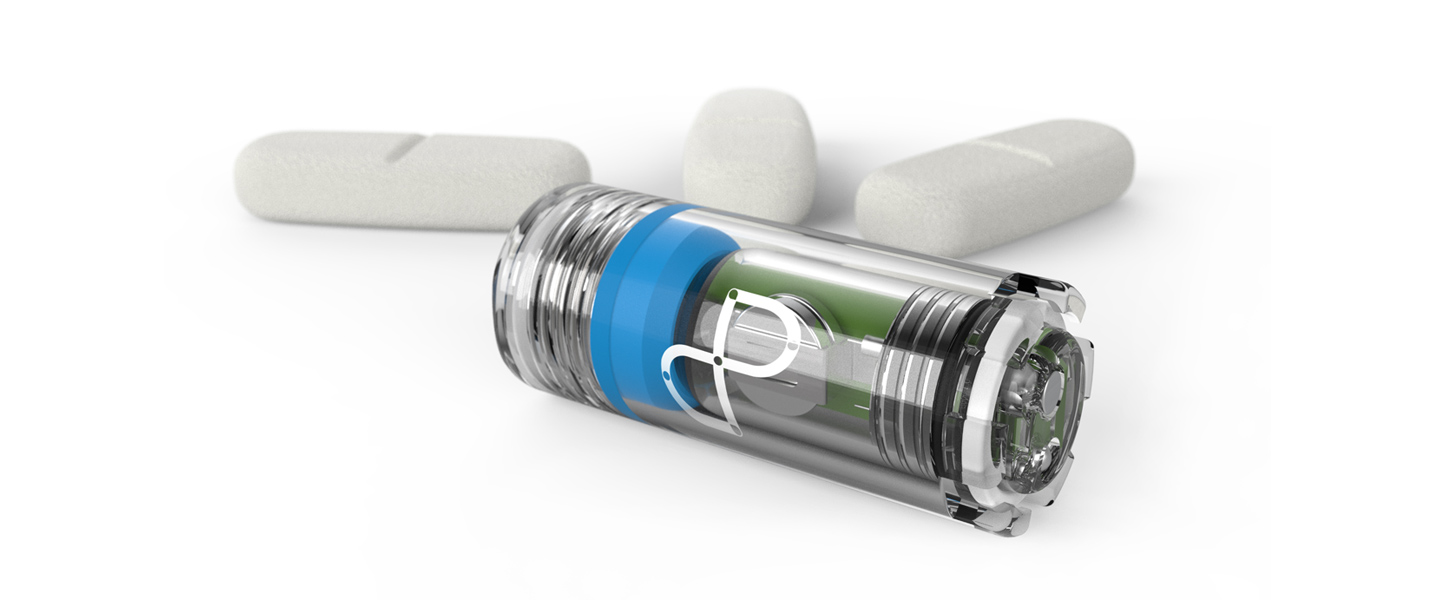 The value we created
This innovative technology has many applications in the research and development of drug delivery systems through active location analysis, diagnosis and sampling within the gastrointestinal tract and enabling gastrointestinal delivery of proteins and peptides.
Features of the Smart Pill system validated in animal studies include:
Active system – to detect location in the gut and then trigger operation
Smart technology – including sensors and electronics for autonomous decisions
Data recording – for workflow validation
Mechanical actuation – for sample acquisition and storage
Communication – for location and real-time data transfer by RF signal