Gmax Technology
Digital sports tracking system to enhance the customer experience.
The global sports betting market is worth around $90bn driven by the popularity of major sporting events and the growth of new on-line platforms.
Gmax asked us to help create a system that would make horse racing available to smart phone apps in real time with low latency, providing a cost-effective digital competitor to live TV feeds. The challenge was that competitor tracking devices had to be compact, accurate and reliable, easy to use at the event and have a low installation and running cost.
Our Approach
We helped the Gmax team create a GNSS/GPS based sports tracking system that was accurate enough to track horse races and provide low latency data via a dedicated wireless channel and internet portal.
Extensive testing and development was carried out in actual race conditions to develop the tracking devices and the associated algorithms to process the raw location data to increase accuracy and compensate for real world challenges. In depth discussions with racecourse operators, jockeys and data customers helped define the best system designs and track infrastructure to allow smooth operation and provide accurate results, race after race.
As well as providing a live position data feed in JSON format, both hardware and software was developed to generate TV graphic overlays to show live race positions, simulations, and post-race statistical analysis.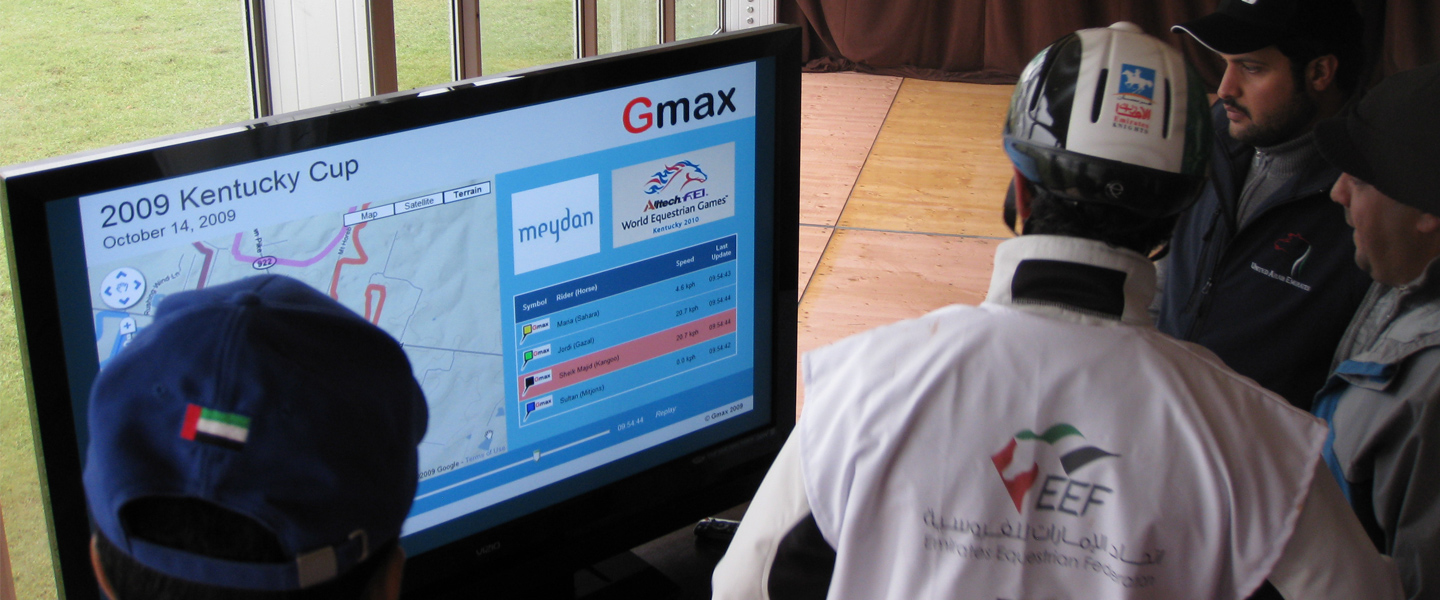 The value we created
The Gmax Race system has been installed in 38 racetracks across US, UK and South America. Over 27,000 races have been broadcast using the system creating a growing revenue stream.
Sports tracking provides a huge opportunity to bring live events onto digital platforms, facilitating innovative approaches to create new revenue streams and attract new audiences.