Case Study | Biscuit
AI-powered smart building system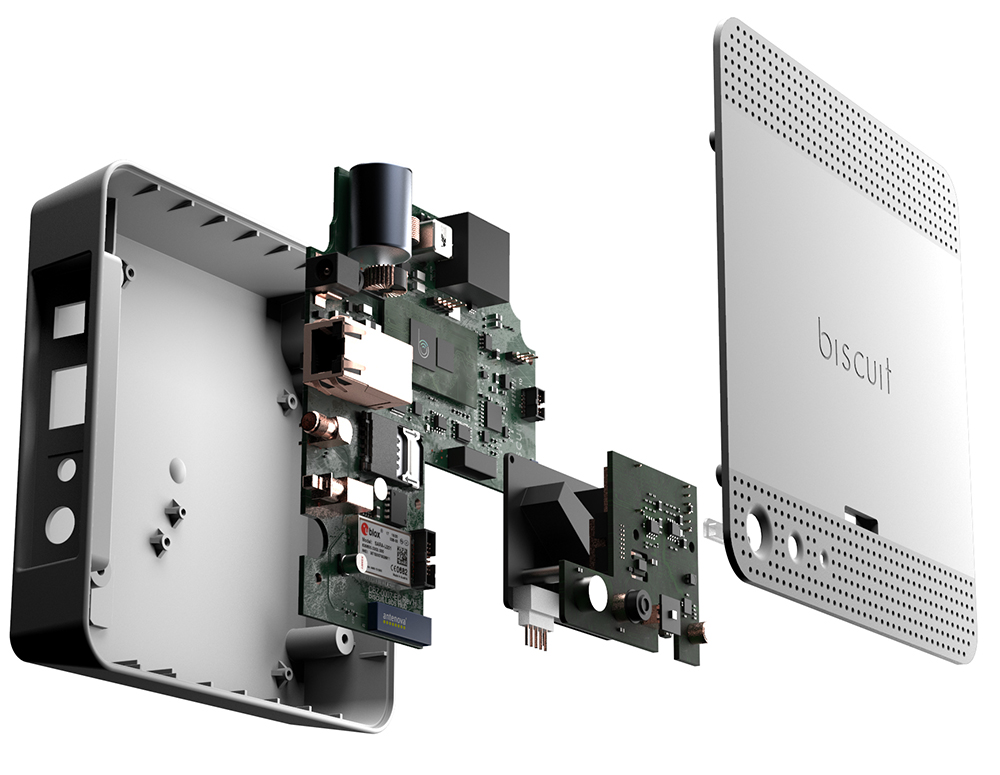 We spend much of our lives in buildings, so they need to be safe, stimulating, and sustainable places to live. There is a trend toward Smart Buildings that use data from sensors to control the building infrastructure to maximize comfort while minimizing their environmental impact.
We were asked by an innovative West Coast tech start-up to help them launch a new approach to energy management in large buildings. Their cloud-based system would be enabled by an IoT network of smart double outlet sockets, connected through a bespoke communications backbone. The data collected would be used by an AI system to optimize the building's energy use over time, while adapting quickly to different use scenarios.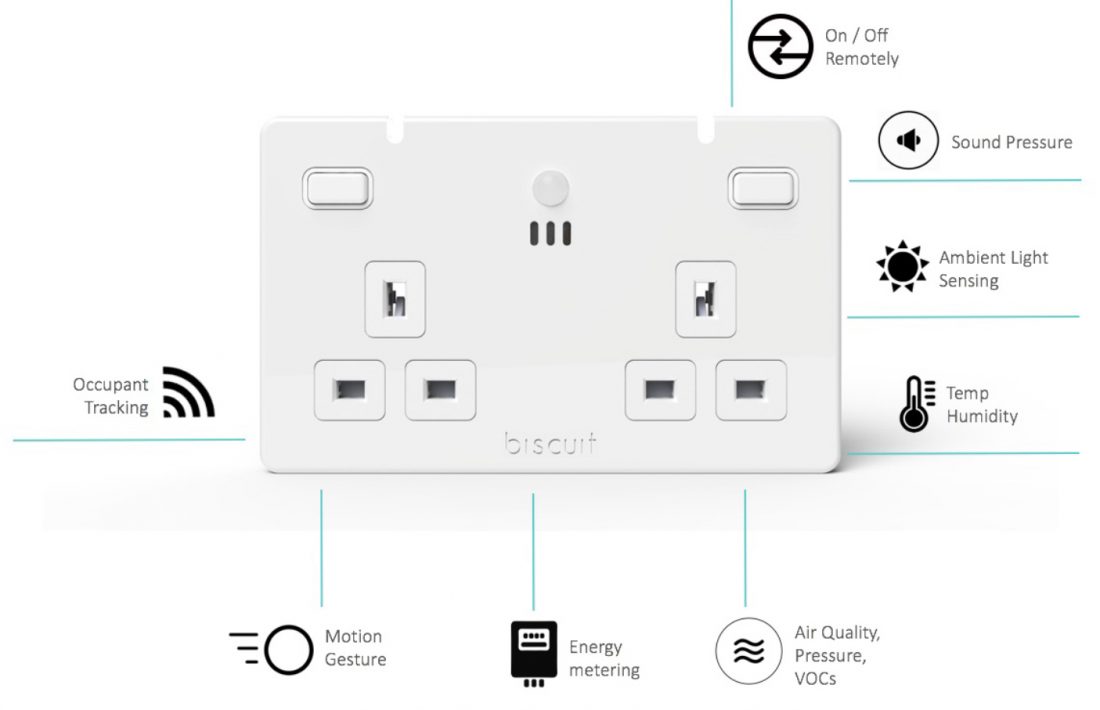 Our Approach
We were asked to design the system hardware and communications backbone, and to organize its manufacture in Asia. Our digital experts created a bespoke system architecture so our mechanical, electronics, and software engineers could develop the smart sockets and communications hub. We built and tested prototypes, confirmed regulatory compliance and selected and managed the subcontract manufacturer in Asia for volume production.
The smart double socket outlet includes electronics to monitor and report seven key parameters that provide rich data on building usage. These include energy consumption, temperature, humidity, air pressure, sound pressure, motion, and light levels.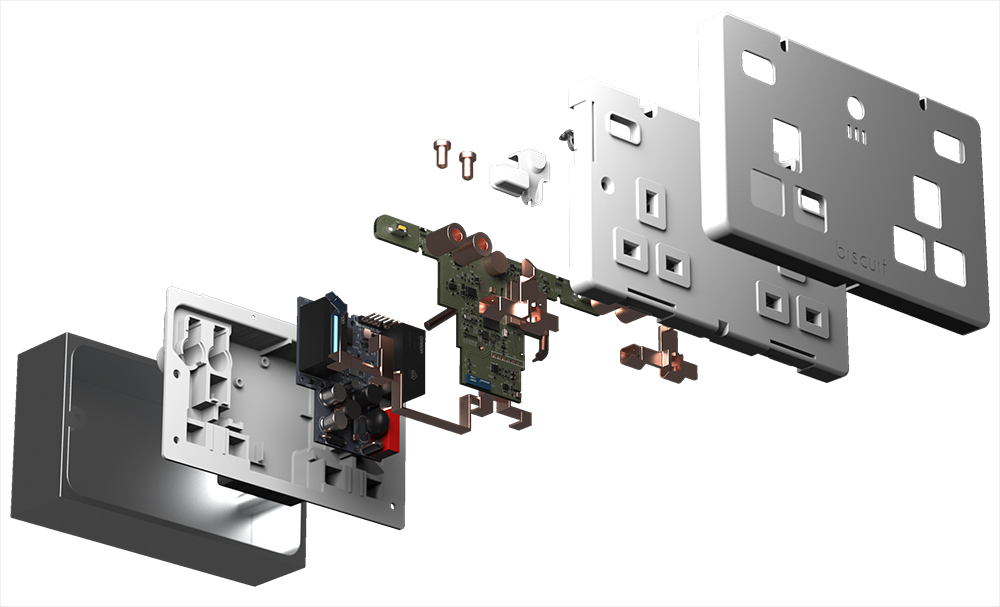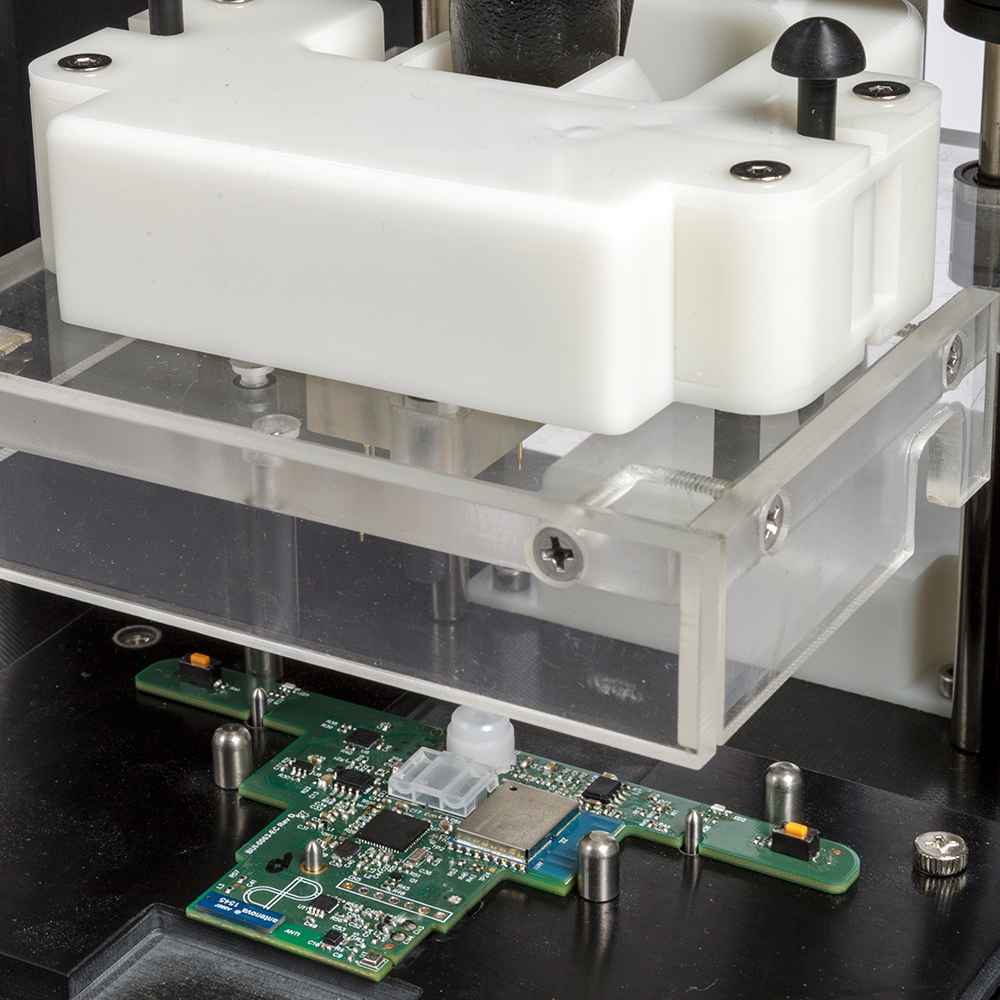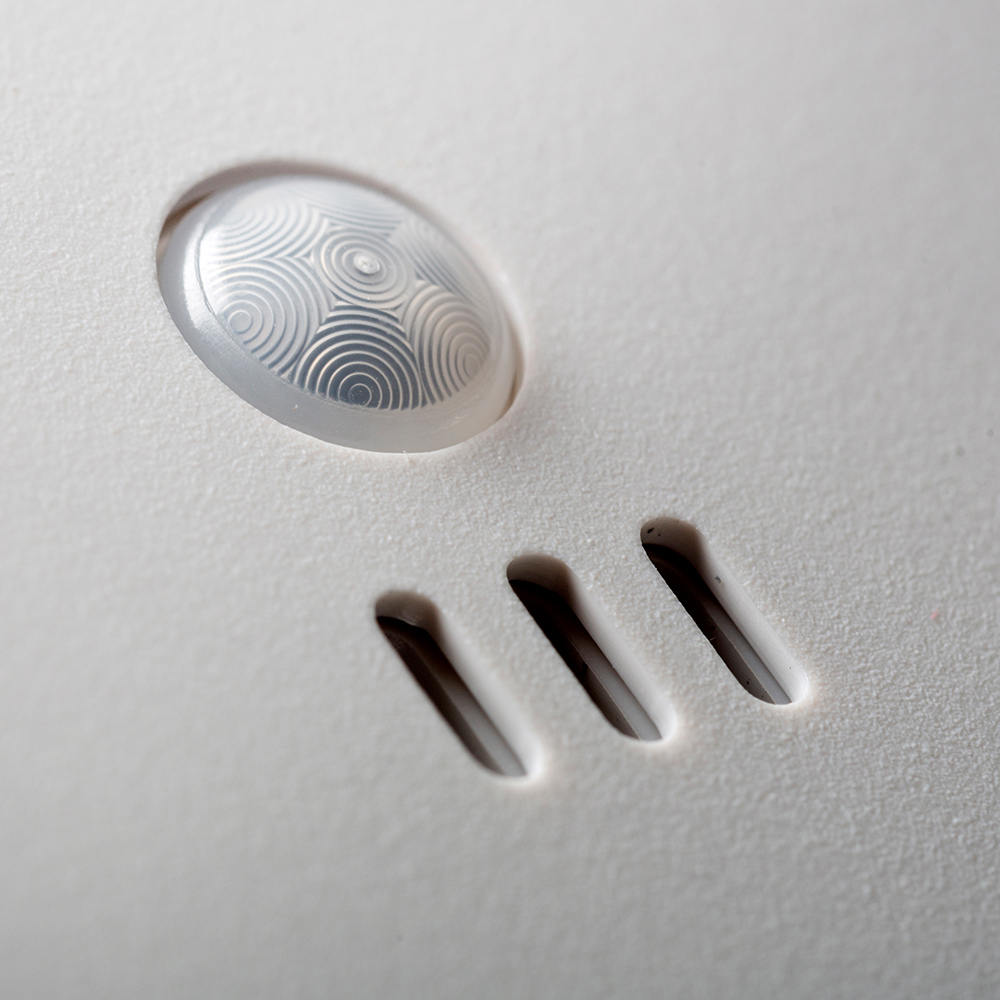 The value we created
Our client was able to contract the end-to-end development of their system hardware and communications backbone to us so their team could focus on developing user-facing software. We successfully designed the connected monitoring system and implemented a trial in 300 apartments in just 12 months.
We helped our client realize a novel AI-powered Smart Building system featuring sensing, control, and even a micro-grid system that enables local power generation.