WHITE PAPER
A FemTech innovator's guide to regulation
BY JESSICA PLATT, HEATHER CARE-SKINNER, STUART CURTIS, BEN STRUTT AND MARTHA HODGSON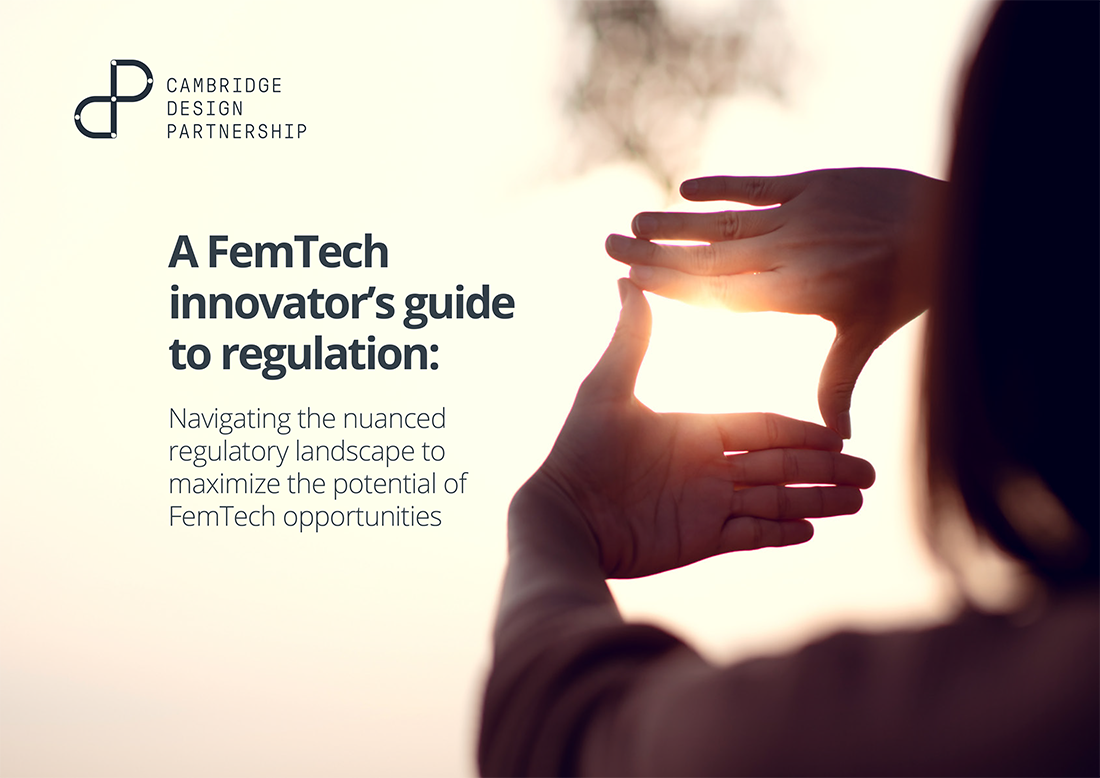 "Failure to adhere to regulation can cause brilliant products to fail at the last hurdle, miss a launch window, or lose money – and a health- or lifestyle-enhancing design opportunity – through clumsy remedial engineering."
Searching for a 'period tracker' on the Google Play store returns almost two hundred results. Hair removal devices come with companion apps to personalize treatment. Everyday items, such as tampons, may soon save lives by diagnosing disease.
Amid this wave of innovation an essential part of the design process can be overlooked: regulation.
FemTech has three attributes that make it a particular target for regulatory attention: solutions often cross the divide between the consumer and medical sectors, they increasingly deal with sensitive data, and FemTech is dominated by start-ups.
Using a range of case studies in this white paper, we highlight some of the key considerations around regulation – and show FemTech innovators how to robustly build it into the design life-cycle.

Download the whitepaper