WHITE PAPER
Breaking the mould:
Digital tooling to reduce time to market
BY MIKE CANE, JOSHUA LANZON-MILLER & TOM WHITTING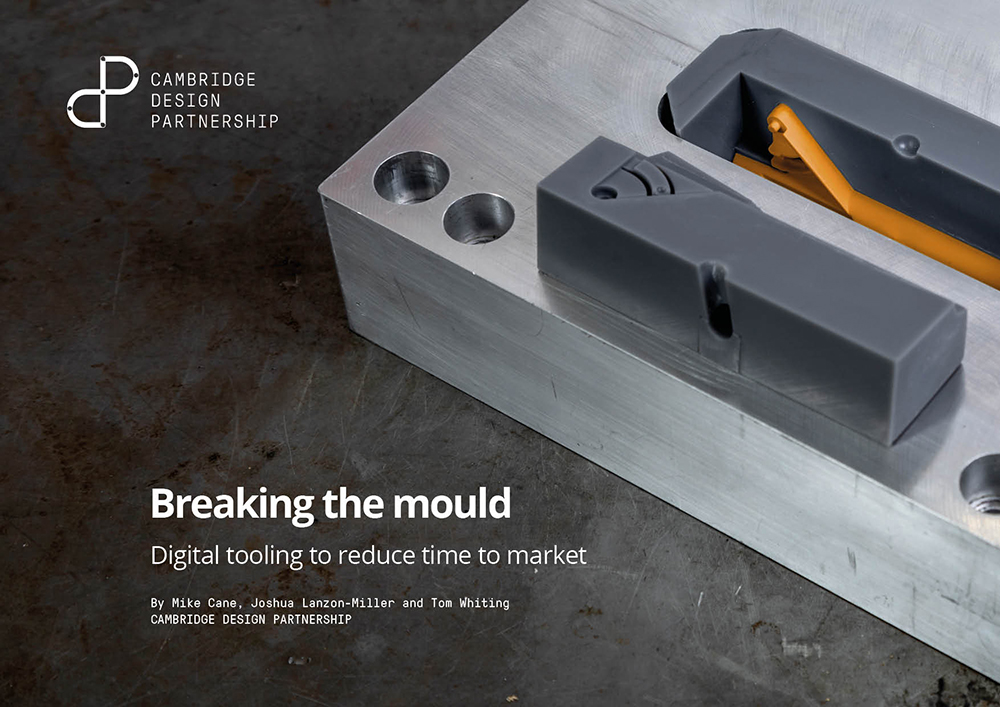 "Getting new products to market efficiently is crucial to maximising your return on investment."
As we make countless prototypes for our clients, we're constantly searching for new ways to create new products more quickly and efficiently. This is particularly challenging where component design is highly optimized, such as developing complex medical consumables.
This whitepaper reveals how we're significantly reducing prototyping lead times and cost, to ultimately minimize time-to-market and optimize finished product quality.