WHITE PAPER
Routes to success in the therapeutic cannabinoid market:
Insights from the e-cigarette experience
BY DAVID LEWIS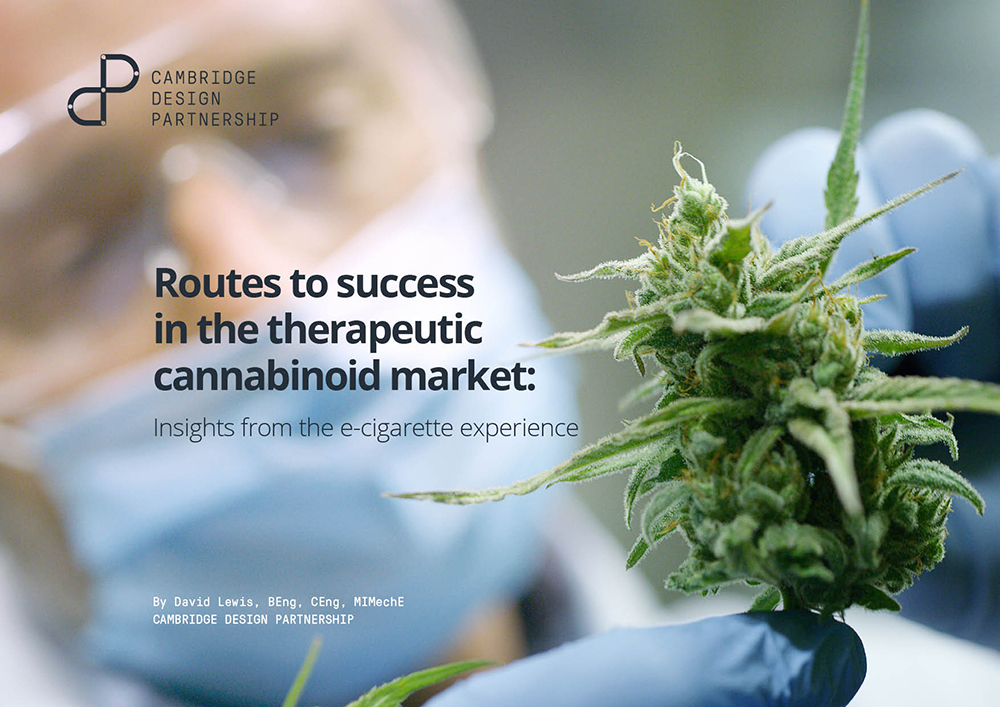 "It can be extremely challenging to identify an optimum business and product strategy in the current cannabinoid market."
David Lewis is a Chartered Engineer with international experience working with large corporations and technology start-ups. He has a deep understanding of reduced-risk nicotine and cannabinoid product development and the associated technological, commercial and regulatory issues.
In this whitepaper, David draws upon his and his team's long experience of the smoking cessation, e-cigarette and vaping markets to explore opportunities for therapeutic cannabis.