New frontiers in implantable neuromodulation therapies
Find the authors
on LinkedIn:
Neuromodulation, where electrical signals in a patient's nervous system are modified or stimulated to deliver a therapeutic effect, continues to be an exciting and evolving space within the healthcare sector.
There are many drivers contributing to its advancement. Ongoing clinical neuroscience research fueling new possibilities in neuromodulation therapies, the invention of new technologies, and the development of new product formats to meet unmet needs, are all notable factors.
Additionally, there has been increased acceptance and presence of established therapies for implantable devices – such as deep brain stimulation for Parkinson's disease, spinal cord stimulation for chronic back and leg pain, and vagus nerve stimulation for epilepsy and depression – with Medtronic, Boston Scientific, Abbott, Nevro and others leading the industry.
In all, these factors have made the electrical-based neuromodulation space to become one of the fastest-growing medical device sectors, with market size expected to rise from $6.09 billion in 2021 to $14 billion by 20301.
The diversity of solutions is evident, with Figure 1 illustrating the current landscape of established and emerging implantable neuromodulation therapies.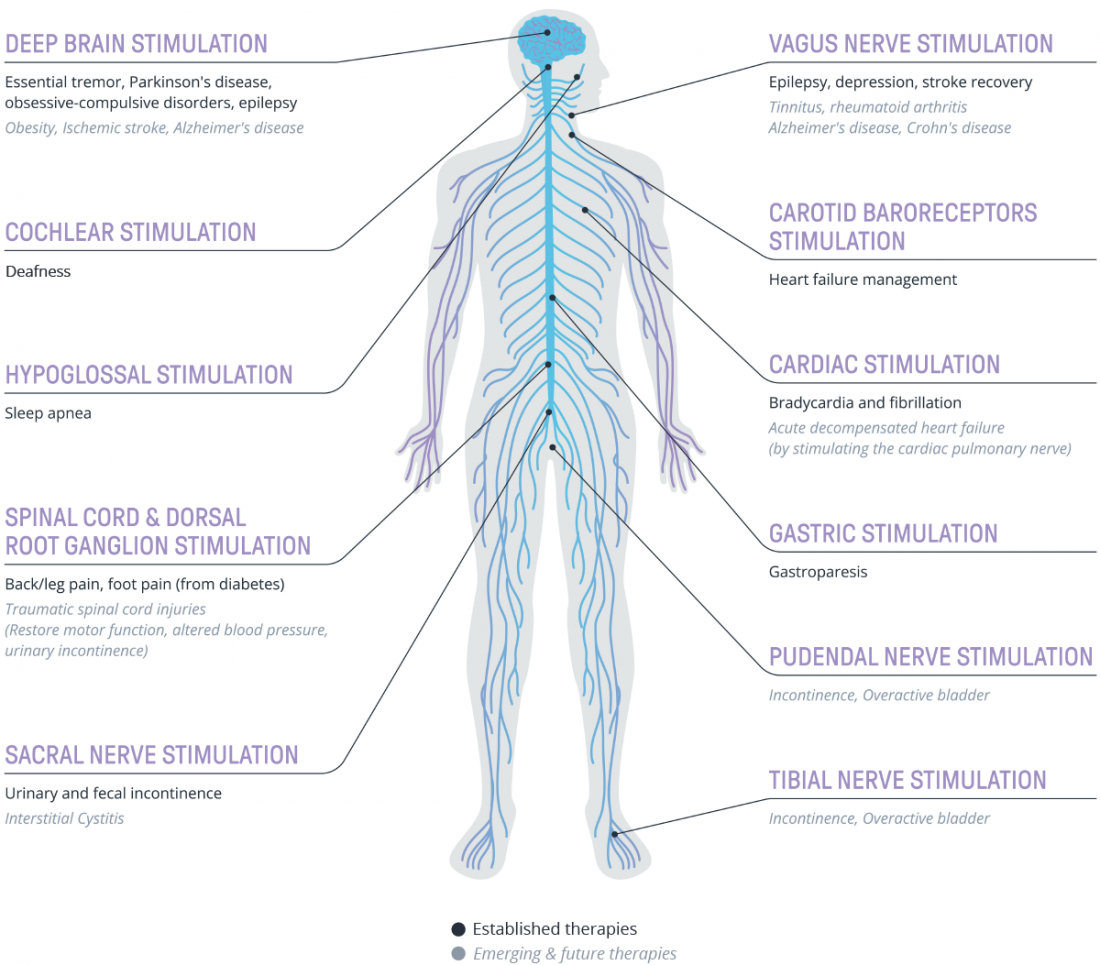 Fig 1. Selection of established and emerging electrical neuromodulation technologies and their indications.
In this first article of a two-part series, we look at a few notable emerging therapies to illustrate how the implantable neuromodulation space is rapidly developing.
Bladder control: beyond sacral nerve stimulation
Addressing continence issues is a growing area in the healthcare sector, where neuromodulation is seeking to play a significant role in specific therapies.
Implant-based stimulation of the sacral nerve has relatively recently established itself as a way of addressing incontinence with the presence of Medtronic's Interstim and Axonics' product range. Alongside the sacral nerve, other nerves are being considered for implantable stimulation to address similar conditions and to respond to specific unmet clinical and patient needs.
One alternative is tibial nerve stimulation, which has a history of effectiveness for certain cases in its non-implantable form: percutaneous tibial nerve stimulation (PTNS). The implant-based approach seeks to address a patient and clinician inconvenience of PTNS, i.e., the need for repeated stimulation sessions and user steps2.
An example of such is the BlueWind Revi, which is part implantable (the electrode is placed near the tibial nerve) and, for minimizing invasive procedures, part wearable (a through-body power source). The device stimulates the tibial nerve which is connected to the sacral nerve plexus, containing the efferent and afferent nerve fibers that control the bladder and are responsible for bladder function. Here, the electrical impulses aim to modify the compromised activity of the detrusor muscle in patients with overactive bladder3. The company has recently achieved clinical results on their pivotal trial evaluating safety and efficacy (still under review by the FDA)4.
Similarly, Medtronic is seeking to develop an implantable tibial nerve stimulation system for incontinence which is currently undergoing clinical trials5.
Another nerve for addressing incontinence is the pudendal nerve. Amber Therapeutics is currently developing an implantable closed-loop therapy, Amber-UI, for urge and mixed urinary incontinence. The therapy involves implanting electrodes that can sense, interpret, adapt and respond to individual patient signals, such as muscle contraction, in an attempt to restore normal bladder function. By accessing the pudendal nerve, it aims to treat both urge and stress incontinence episodes for the first time, not possible with existing neuromodulation devices, thereby expanding the overall addressable market. First-in-human clinical studies are expected to conclude by the end of 2023.
Emerging Vagus Nerve Stimulation (VNS) therapies
Along with established therapies for epilepsy and depression, VNS is also being explored for conditions such as Rheumatoid Arthritis (RA) to displace injectable and oral medication.
SetPoint Medical is currently evaluating a novel VNS treatment that activates the 'inflammatory reflex' pathway (neurophysiological mechanism by which the central nervous system regulates the immune system) that may decrease the type of excess inflammation that is the underlying cause of RA. Its multivitamin pill-sized MicroRegulator platform is currently an investigational device.
SetPoint Medical is progressing clinical trials not only for RA, but also for Crohn's disease, and furthermore exploring the therapeutic effect, in animal models, to treat multiple sclerosis with VNS therapy.
Implantable VNS therapy is also being explored for other conditions such as sepsis, lung injury, stroke, traumatic brain injury (TBI), obesity, diabetes, pain management and cardiovascular conditions7. One example of cardio-based therapies include low stimulation of the vagus nerve to liberate the body's own neurochemicals to improve heart function.
New pain indications
Neuromodulation has worked well in establishing itself to address specific intractable pain of the trunk and/or limbs and for diabetic nerve damage – both conditions treated by implanting electrodes in the epidural space using spinal cord stimulation. In light of this success and available product types, pain specialists are continually seeking solutions from neuromodulation to address different causes for different parts of the body.
This impetus was clearly illustrated in panel sessions and discussions with clinicians attending the American Society of Pain and Neuroscience 2023 conference in Miami. We heard testimonials of how specialists, using available stimulators, succeeded in treating a variety of new pain sources and anatomical locations in the wrist, joints, abdominal region and in one case, at the neck to relieve a patient's sensation of being choked.
This dynamic led to some clinicians proposing that the future of neuromodulation should also consider the treatment of pain associated with oncology treatments, given the improved extended lives seen in cancer patients. This exploration and success could pave the way for the creation of more established therapies – which would be welcome given the prevalence of chronic pain in the general population and the initiative to deliver non-opioid alternatives.
Novel developments for spinal cord injuries
Along with surgical, drug and stem cell therapies, neuromodulation has also entered the frame for addressing spinal cord injuries.
ONWARD has seen success with its partial and fully implantable versions of its ARC Therapy™ product range, where electrodes are implanted in the epidural space to stimulate the lower portion of the spinal cord affected by the injury that fails to (properly) communicate with the brain. By stimulating these lower nerves, the system aims to help restore and optimize their functioning in connection with the brain. ONWARD indicated that for their ARCIM product, one study demonstrated the ability for long-paralyzed people to stand and walk again with little or no assistance using this therapy.
ONWARD's products have been granted Breakthrough Device Designation status for a range of indications such as improving upper and lower limb function; bladder control and blood pressure regulation; and alleviation of spasticity in patients with such injuries8.
Also in ONWARD's pipeline is a plan to integrate an implanted Brain Computer Interface (BCI) which senses the patient's brain signals relating to the intent of leg/joint movement. In turn, these signals are wirelessly sent to its spinal cord stimulator which can activate nerves which are poorly connected to the brain due to injury. This aims to create a "digital bridge" between the brain and poorly connected nerves to enable and improve the patient's walking ability. Much research and iteration is anticipated; however, this ambition is indicative of how neuromodulation can be innovative and transformational to people's lives.
The road ahead for neuromodulation
The above examples only skim the surface of emerging therapies; neurostimulation, neuro-adaptive therapies and BCI technologies are attracting significant research and investment to create new therapies by leveraging the body's physiological pathways.
We foresee continued progress in materials science, engineering, device design and biomedical research into neuro-physiological understanding of the human body to fuel the foundations for new, highly functional and patient-centered neuromodulation platforms.
We also foresee exciting developments in how targeting different nerves can potentially tackle similar medical conditions while the same nerve can be used to address various indications.
In our next article, we will explore the varied technology drivers and their considerations that are leading to the creation of new, innovative neuromodulation implants.
Find the authors on LinkedIn: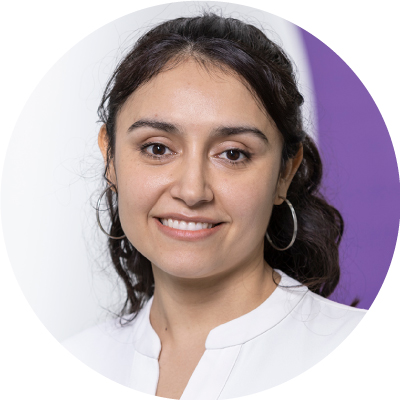 Alejandra Sanchez
Biomedical Engineer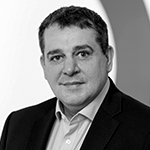 Sergio Malorni
Senior Consultant