WHITE PAPER
Maximizing the Value of Smart Packaging
BY CHRIS HOUGHTON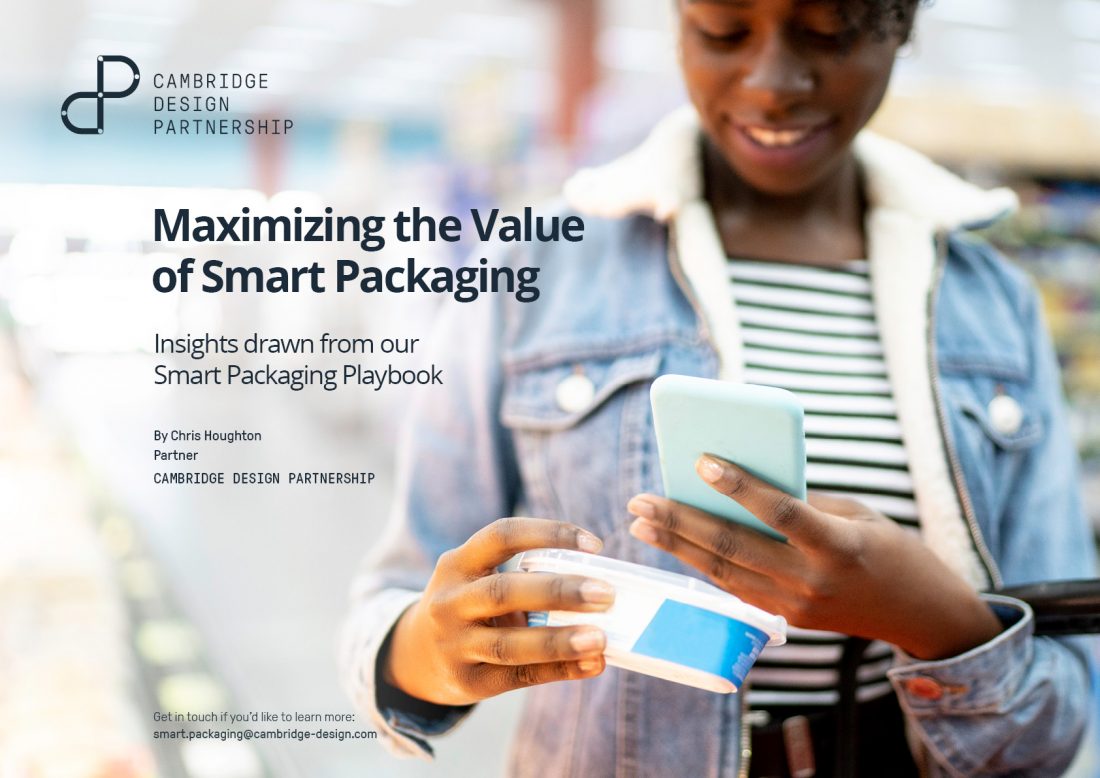 "Smart packaging – technologically advanced packaging – can unlock a myriad of benefits, but it can also bring pitfalls, presenting a classic 'should we, shouldn't we?' dilemma."
Our complete Smart Packaging Playbook – of which the download below is a taster – helps clients quickly navigate opportunities and accelerate innovation across consumer, healthcare, and industrial sectors.
We've been amassing examples that demonstrate smart packaging benefits, from recruiting, engaging, or retaining consumers and helping patients with medication, to providing cost-saving efficiencies in the supply chain.
Here, you'll find insights drawn from our complete Smart Packaging Playbook, including:
Identifying the right opportunity at the right scale – just because you can, doesn't mean you should.
Learning from the best – take learnings from one sector and apply them in another.
Selecting the right technology – sometimes, no tech is the smart play; other times, technology is the answer.
Finding the right supplier – your existing suppliers may not have the smart services your business needs.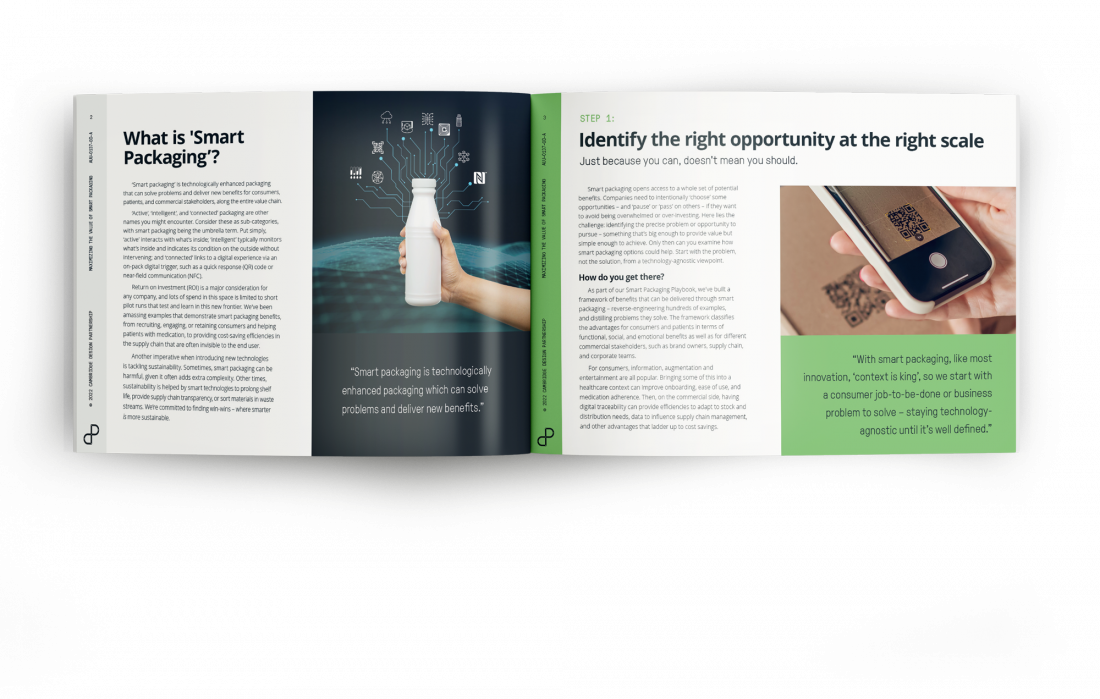 Download the white paper