The three pillars of FemTech success: #2 Experience-led design
Find the authors
on LinkedIn:
In the first of a series of articles covering the three pillars of our FemTech philosophy, we discussed inclusivity. Here, we move on to experience-led design, before ending with the smart use of technology.
Product innovation is shifting focus – from making things to designing seamless experiences. An experience-led design process leads to simple, intuitive, and enjoyable solutions, increasing customer satisfaction and retention.
How a user feels when using a product or service is becoming as important (if not more so) than the solution itself. More than ever, themes such as brand ethical position, purpose, and sustainability credentials are influencing where consumers place their cash and their loyalties. To address this, FemTech innovators must do three things:
Understand external influences
Focus on the end-to-end user experience
Leverage multi-disciplinary perspectives
Understand external influences
Understanding what drives change in the consumer and healthcare space is vital. The challenge for FemTech innovators is to understand how these factors will affect user expectations and behavior.
Take environmental factors: 'flushability' has long been a selling point for hygiene products, such as wipes and sanitaryware. However, some manufacturers have drawn historical criticism for stretching the technical definition of flushable to what may be sent on its way with the press of a lever. 'Solubility' is a more meaningful definition in the context of the environment and related consumer aspirations. These criteria are determined by industry standards such as Water Industry Specification (WIS) 4-02-06, 'Fine to Flush', and other standards with similar objectives across different international legislative jurisdictions.
Sanitary disposal bag firm Fab Little Bags is banking on consumer sentiment changing amid increasing awareness of water pollution. By providing a way to dispose of a tampon in a way that aligns with changing environmental beliefs – binning is better than flushing – it removes eco-guilt and improves the end-user experience.
Regulation is another factor that could affect user experience. If users know that a product, such as a fertility monitor, has been medically approved, they may feel more confident when entrusting it with a potentially life-changing task.
Focus on the end-to-end user experience
User experience isn't limited to using a product or service but encompasses the whole consumer journey, including product research, purchase, delivery, unboxing, and after-life.
Consumers have 'Moments of Truth' during this journey – key points when they form an impression of a brand – and emotional and social drivers can have equal, if not overriding influence, over functional ones. The Zero Moment of Truth occurs during pre-purchase research. The intimate wellbeing e-commerce platform, Bloomi, which screens every product against a checklist of banned ingredients to ensure they meet its clean standards, recognizes the importance of this stage. The attention to the customer experience is continued with the promise of delivery in discreet packaging. Bloomi has designed a customer experience free of anxiety about harmful ingredients and privacy by considering elements of the user journey beyond use.
Leverage multi-disciplinary perspectives
User experience isn't the remit of front-end innovation alone. Harnessing a multi-disciplinary team allows for a wealth of experience, perceptions, and viewpoints to be incorporated into the end-to-end design process. For example, our designers and engineers accompanied our research team to hear first-hand the frustrations women have when undertaking a breast cancer biopsy. This ensured that we could design an accurate medical tool and an empathetic user experience.
Certain environments, such as innovation sprint programs and start-up incubators, foster multi-disciplinary design. FemTech Labs, the first FemTech accelerator in Europe, is one example. It brings together experts, investors, and business coaches to kickstart FemTech businesses. The FemTech Lab accelerator program is short and intense, supplying opportunities for participants to grow quickly and sustainably by drawing on the expertise of its comprehensive interdisciplinary network.
As we've seen from the above examples, many FemTech companies are already prioritizing experience-led design as part of their development process. One of the mentioned case studies, Fab Little Bags, doesn't ostensibly have any tech in it, which brings us to our upcoming article: the smart use of technology.
To continue the conversation, get in touch: femtech@cambridge-design.com
---
References


Find the authors on LinkedIn: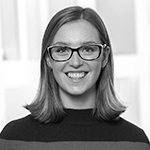 Jessica Platt
FemTech Lead and Associate Insights Researcher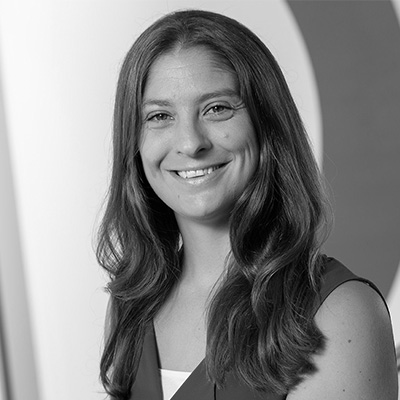 Martha Hodgson
Senior Insights and Strategy Consultant