Careers
A new era for CDP
Our relocation to Bourn Quarter in early 2023 marks a step change in our ability to deliver end-to-end innovation for our global clients. Following several years of sustained company growth, the move will triple our UK office and lab space.
World-class facilities
Phase 1 will bring over 7,600 m² of space, including:
Over 250 hot desks with 11 'breakout spaces'
Multi-use project rooms
Extensive pilot production center
Specialist labs with over 120 workstations
ISO 7 cleanroom
Confidential project labs
Find your perfect role at CDP
Atrium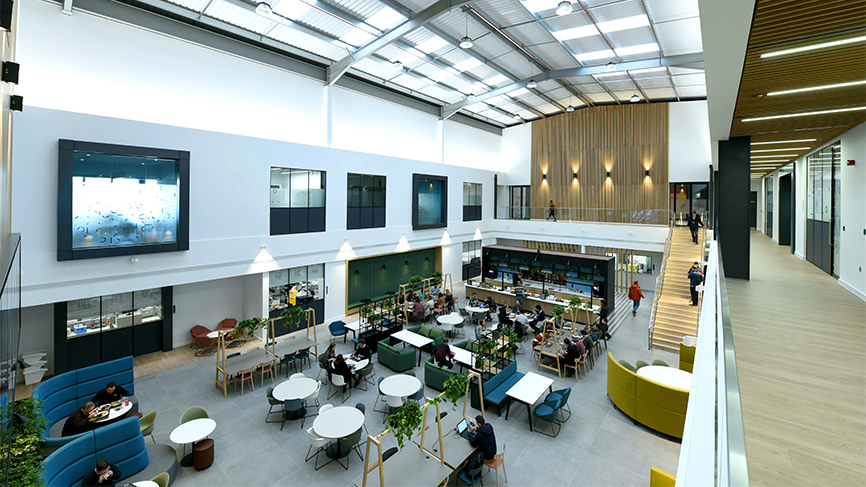 Large, light-drenched central atrium providing informal meeting and collaboration space
Market research suite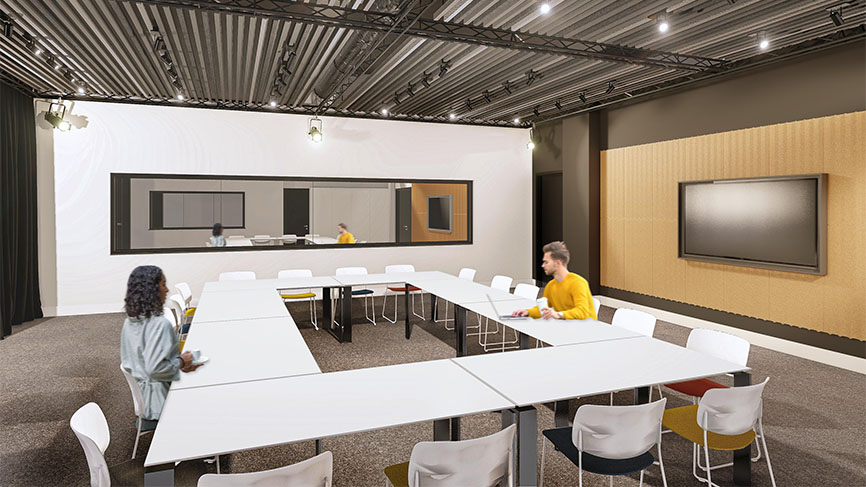 Soundproofing, viewing facilities, and AV for online streaming and remote research
Workshop suite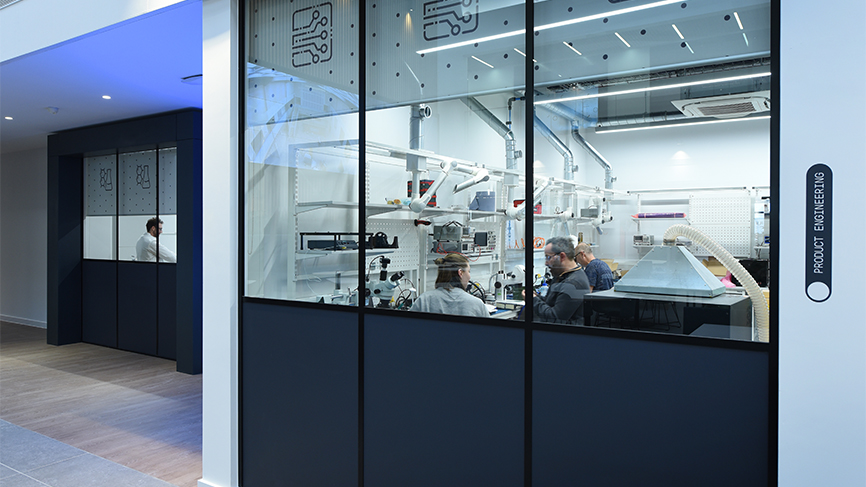 State-of-the-art 3D printing, CNC machining, injection molding, painting and finishing
Pilot production center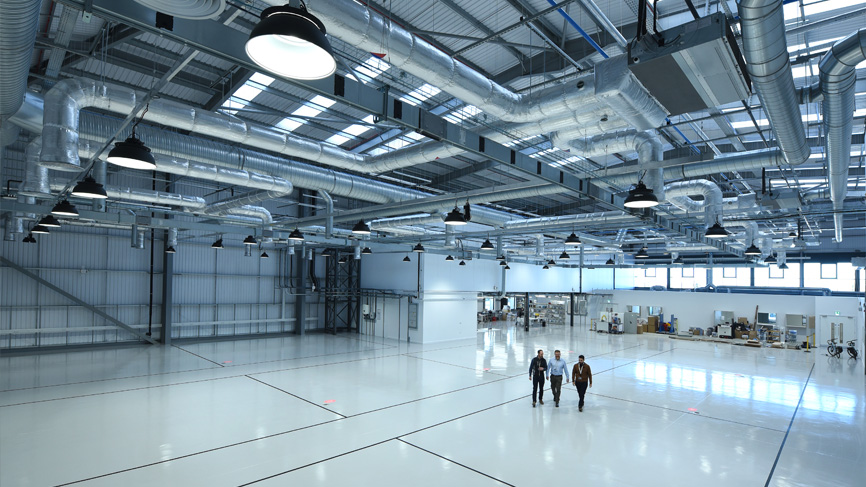 Extensive and flexible manufacturing and project space, with over 45 workstations, an ISO 7 cleanroom, project rooms, assembly area, and controlled Goods In and store
Auditorium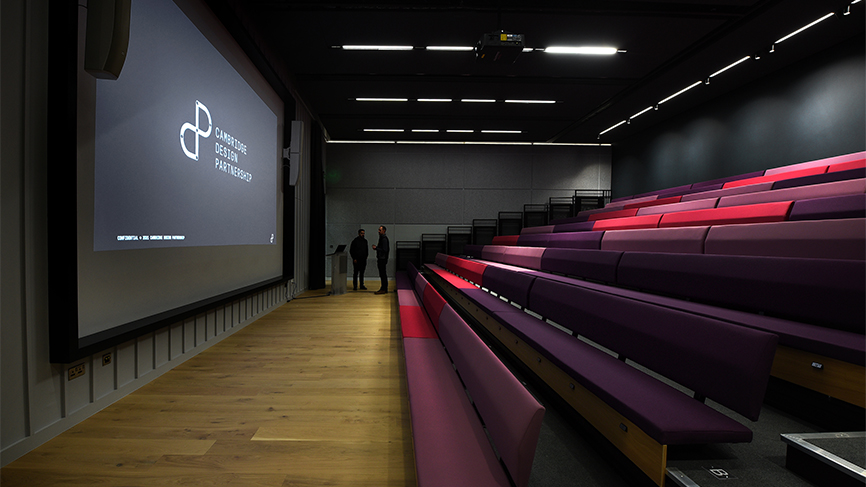 200-seat multifunction space with roll-out tiered seating, for events and large workshops
Sustainability
Bourn Quarter is a net zero carbon development, through its whole lifecycle, with roof-mounted solar PV panels providing on-site renewable energy, air source heat pumps, low water usage facilities, and LED lighting.
Designed according to the principles of the WELL Building Standard, there's a strong focus on health and wellbeing with landscaped outdoor areas, a running track, and fitness pods.
What to expect
Our approach to recruitment is fair, thorough, and friendly. We'll keep you posted every step of the way.