Case Study | 3ti Energy Hubs
Pop-up Solar EV Charging Hub
The challenge
The number of electric vehicles (EVs) on UK roads is projected to increase rapidly, reaching 14 million by 2030. EVs are key to decarbonizing transportation and making the global transition to net zero, but the EV revolution faces important challenges. EV drivers must be able to charge their vehicles quickly and easily. The UK will require 2.8 million charge points, and charging will need to be made more accessible to those who can't charge at home.
3ti Energy Hubs came to us with a unique challenge to realize the first pop-up mini solar car park – aimed at advancing the rollout of EV infrastructure by providing rapidly deployable destination charging in locations such as offices, retail outlets, and leisure facilities. They also wanted to address the obstacles to rollout presented by planning permission rules and the need for electric grid upgrades.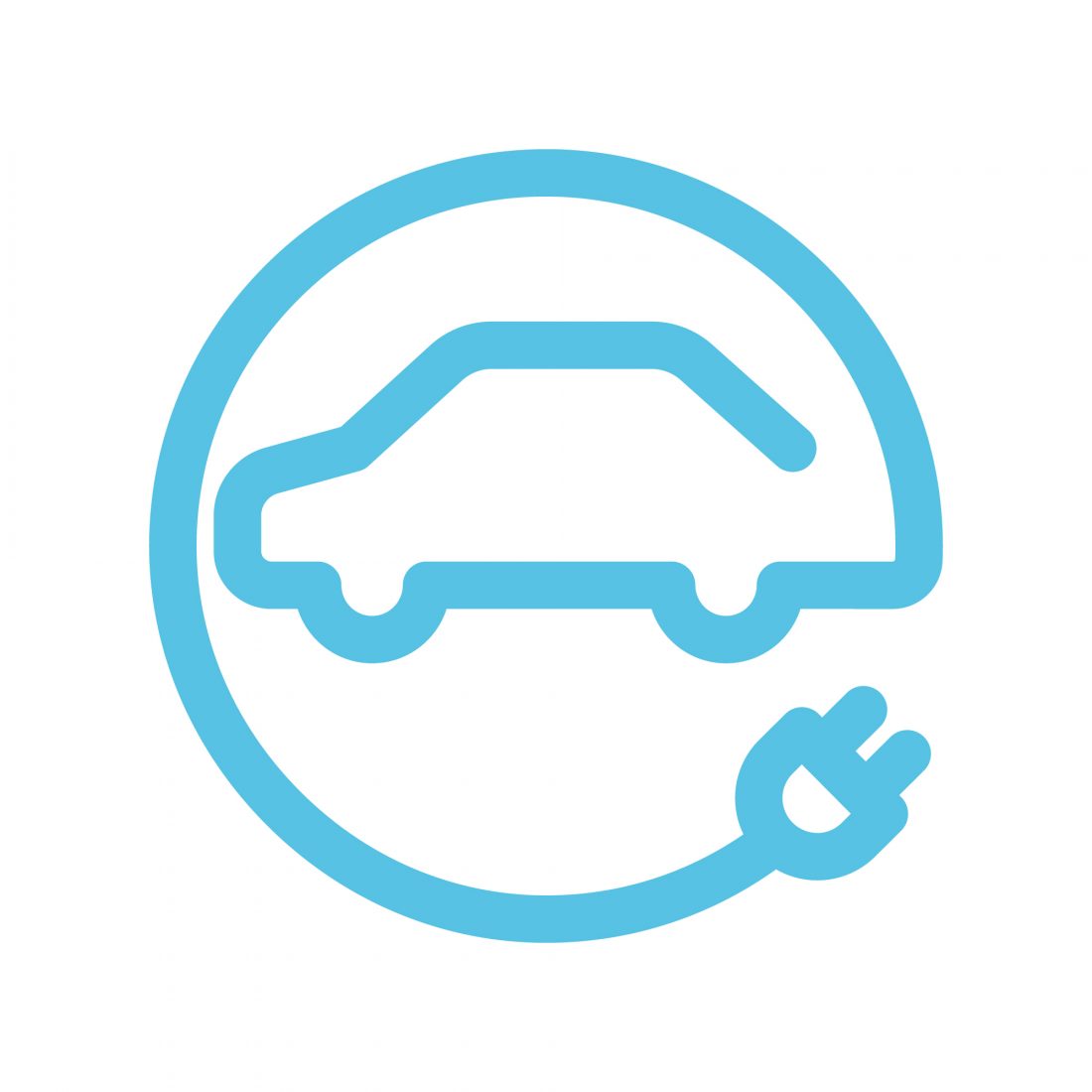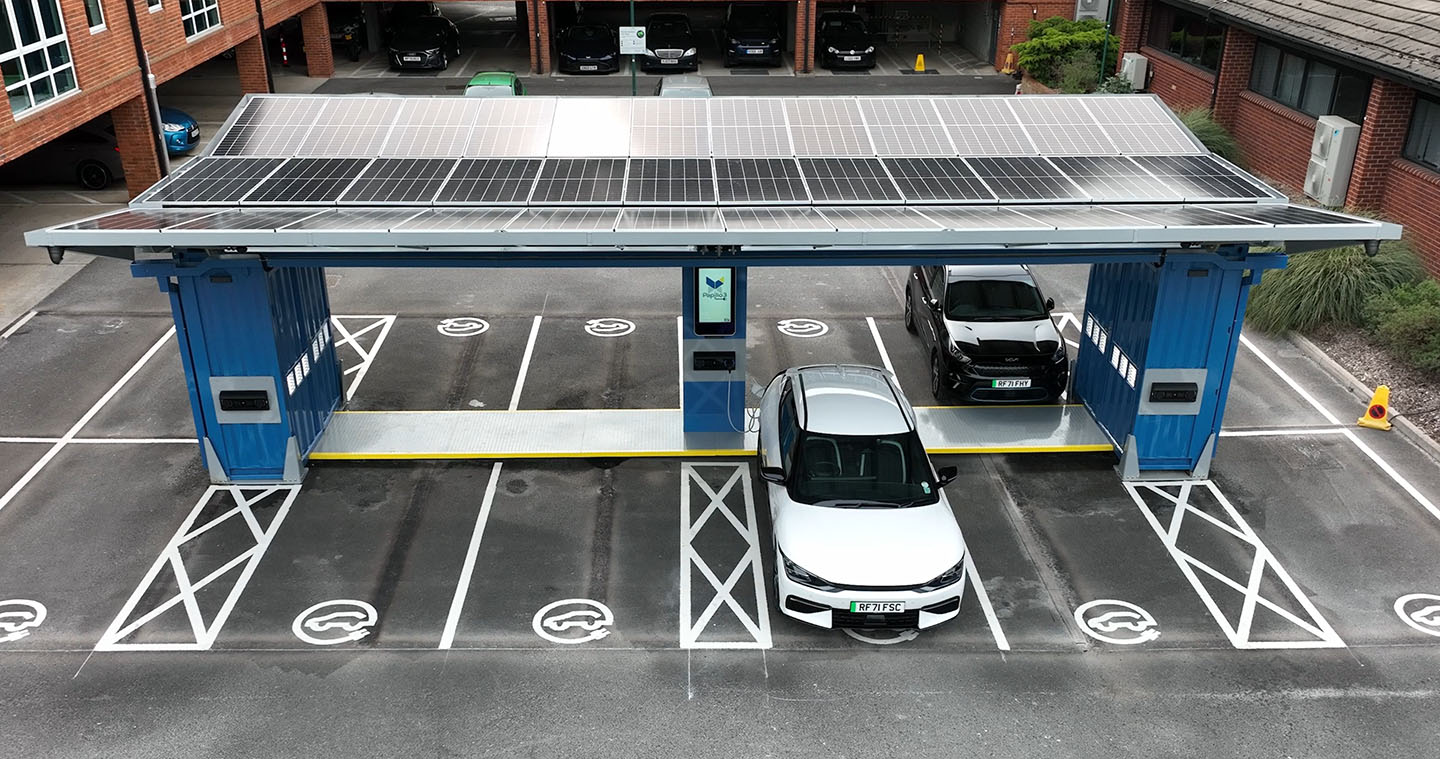 Our approach
We began with a series of requirement definition and concept development workshops, combining our strong and diverse team of designers and engineers with 3ti's market insights. The result was a refined product concept which could steer us as we advanced into detailed engineering.
Our mechanical and design engineers developed a product architecture, combining the best of off-the-shelf and custom designed parts to realize a prototype design for the pop-up solar charging unit. In parallel, we identified and selected suitable supply chain partners for construction, assembly and test of the prototype unit, culminating in the product launched in May 2022.
Called Papilio3, the hub is built around a recycled shipping container and provides 12 EV charge points. The design combines solar electricity generation and local mains electricity with battery storage delivering quick-to-deploy, low-cost, low-carbon charging.
It was important that Papilio3 could be deployed swiftly, easily, and cost-effectively. Its installation takes under 24 hours using normal freight haulage infrastructure, with minimal site works, no new grid connection, and no need for planning permission in most instances.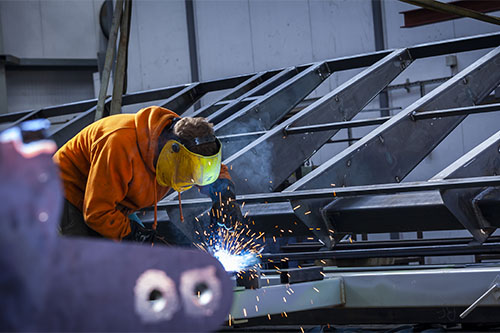 "From our very first meeting, CDP understood and shared our vision for Papilio3. We've worked in close partnership over 12 months to get to this exciting point."
The value we created
A close partnership over 12 months enabled our client to bring their pop-up mini solar car park and EV charging hub to launch, ready for their crowdfunding campaign. We positioned our client to focus on commercialization and scale-up for roll out across the UK.
The first Papilio3 was installed at Surrey Research Park, Guildford, hosted by the University of Surrey, in May 2022, ahead of the launch of 3ti's crowdfunding campaign. The campaign exceeded its target of £500,000 within 24 hours, and ultimately raised over four times their target amount.
Since Papilio3's launch, 3ti has received enquiries from over 90 potential customers worldwide and is in consultation with the Ministry of Defense, National Health Service, and car manufacturer Bentley.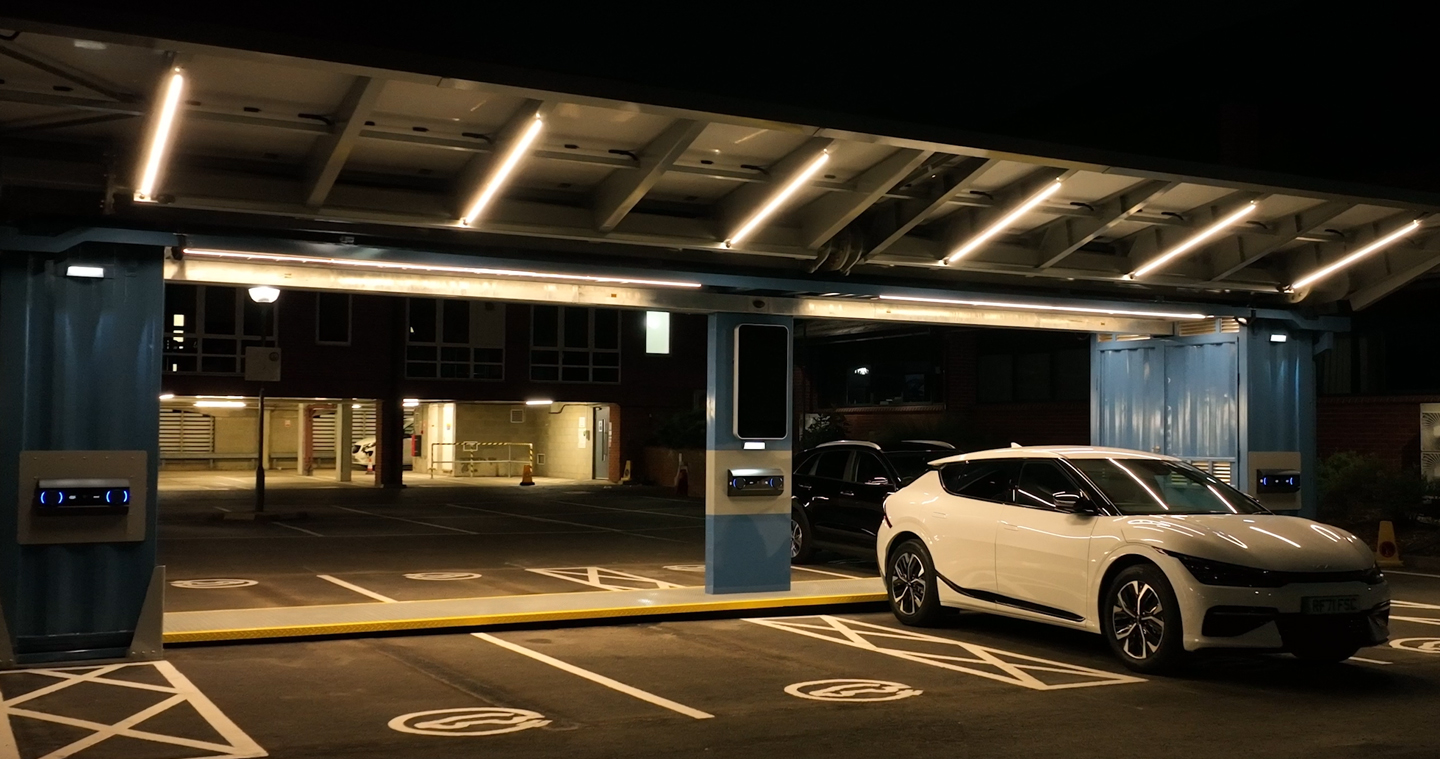 Share this page