Collaborating to improve lives through innovation
Find the authors
on LinkedIn:
Over the last few years, Cambridge Design Partnership (CDP) has developed a strategic partnership with MAS Holdings, South Asia's largest apparel tech company.
Our most recent collaboration has been with Femography, the FemTech division of MAS Holdings, which started out as a small team with diverse expertise, and has evolved into the FemTech arm of the Company. Femography leverages 35 years of apparel tech expertise and works with some of the world's biggest brands to create innovative apparel solutions that focus on addressing the unseen and unmet needs of women. These innovative solutions are breaking taboos through their textile technology and mission-led practices. The partnership between CDP and Femography combines ingenuity and cross-disciplinary approaches to rapidly create and expand access to impactful women's health solutions.
Our partnership with Femography was focused on the identification of white space opportunities within menstruation. This leveraged our combined passion and commitment to innovation within the women's health space. The outcome resulted in a creative solution pipeline which has extended and elevated Femography's product pipeline.
In this article, Abby Scheer, an Industrial Designer and FemTech Lead at CDP, reflects on the importance of strategic partnerships with Femography's Tehani Renganathan and Ginnymarie Mendis, and shares exciting key learnings for successful innovation across the FemTech space.
The role of strategic partnerships in successful FemTech innovation
Strategic partnerships provide multi-faceted value, especially in driving innovation that helps transform lives. The partnership between CDP and Femography includes a shared vision that challenges taboos and pre-existing social norms surrounding the female body and increases the discovery and development of impactful solutions.
"We partnered with companies and consultants who really shared that vision, they were vested in this journey with us – and it is that success that we see the fruit of today." – Tehani Renganathan, Chief of Strategy, Marketing and New Ventures, Femography
Backed by science and approved by women, Femography designs everyday lifestyle solutions across all phases of the feminine journey – from menarche to menopause and everything in-between. Femography's solutions are created to help women live confidently in their bodies, but many taboos continue surrounding feminine health and well-being.
"Our efforts aren't focused on creating just a regular clothing/apparel solution, but to also look at solving unmet and undermet needs of our consumers. We have understood the many pain points they journey through, and we are continuously working towards giving them a passive or active solution that can restore normalcy for them." — Ginnymarie Mendis, Chief of Consumer and Product Innovation, Femography.
Strategic collaborations with insightful partners increase the breadth and depth of discovery and development of impactful solutions – this is especially important in the FemTech space where research and funding is often lacking. Femography approached CDP for expertise in the consumer health and technology space, and together we met this menstrual health challenge head-on.
Building a successful strategic partnership
Drawing on her firsthand experience, Ginny shared how a successful partnership should have "…mutual trust, respect, and a shared vision and commitment to the journey". When it comes to innovation, it is also important to have a creative partner who can help bring early ideas and concepts to life as fast as possible. CDP's innovation, efficiency, and approach were a foundational aspect of the partnership formed between CDP and Femography.
"We wanted to bridge our strengths with your [CDP's] strengths and come up with even greater solutions and innovations that could really have an incremental impact on our planet" – Ginnymarie Mendis.
Femography also recognizes that strategic partnerships are key to successfully expanding its existing portfolio into everyday periodwear and even period swimwear in a meaningful way. When looking to expand into new customer markets across, for example, US, EU, Australia, and Asia, fine-tuning product categories is key.
The FemTech knowledge, cross-cutting sector expertise, and user-centered design approaches which CDP brings to their strategic partnerships has helped to unlock how existing solutions can meet users' needs and support the rapid discovery of transformative solutions for growing women's health issues.
New innovation opportunities in FemTech apparel
Reflecting on our recent collaboration, Tehani highlighted the exciting and anticipated new opportunities which can be created and unlocked due to our partnership.
"The CDP and Femography partnership will help create and unlock access to non-medical alternatives to help women better manage their health. An important objective includes exploring a broad product landscape, creating a pipeline of global solutions mapped to symptoms and other pain points women struggle with." -Tehani Renganathan.
Equally, Tehani reflected on a fantastic launch that the Femography team is exceptionally proud of. Become, the consumer-facing menopause brand of Femography that was launched in the UK almost 7 years ago, was transformational in helping to get the menopause conversation started. Become frequently partners with other brands and organizations to lead change, providing another great example of the importance of innovation collaborations. This year Femography has expanded the Become footprint to the US market to leverage American women's vocal conversations on menopause, increase awareness of the topic, and provide a solution to women who need it.
What next?
Much more work is still needed to address the health needs of women in the UK and US, and even more so in many developing and underprivileged communities. The collaboration between CDP and Femography continues to help innovate and expand the reach of unique solutions in women's health across each sub-sector market. Together, CDP and Femography will strive to collaboratively innovate meaningful products, to help bring greater health, dignity, and confidence to all feminine bodies.
---
Find the authors on LinkedIn: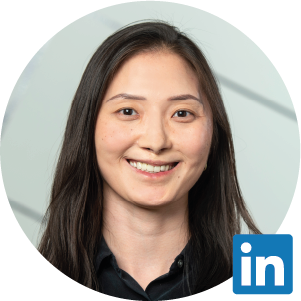 Abby Scheer
Associate Industrial Designer & FemTech Lead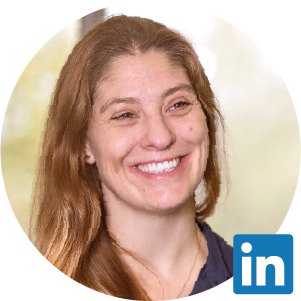 Martha Hodgson
Head of Innovation Strategy