Zyliss
People-centered innovation to enable successful market entry
The US market for domestic kitchen knives is dominated by a relatively small number of brands. DKB Household planned to enter this market segment and asked us to develop a new knife range targeted specifically at these consumers. So we were challenged to innovate in this very mature category.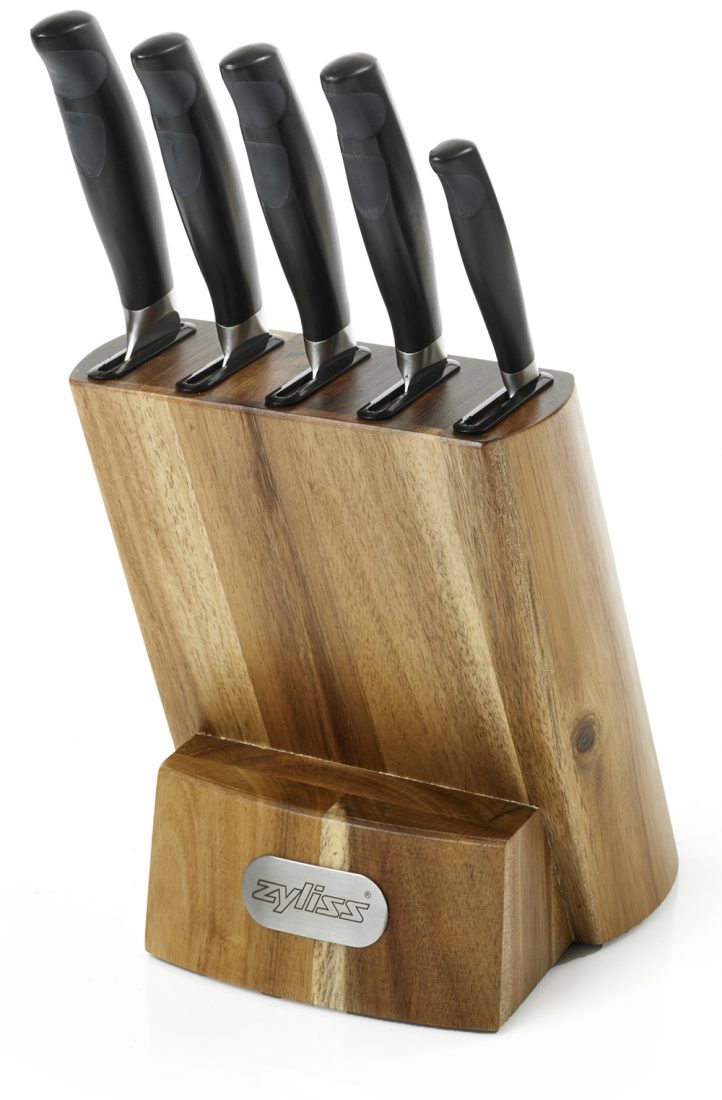 Our Approach
We employed the 'Jobs to be done' methodology to our target innovation activity at our market sector's unmet needs.
Our research team and industrial designers observed a variety of households in the US during meal preparation. This allowed us to identify the practical and emotional jobs that kitchen knives were involved with. A second, online quantitative phase allowed us to understand how widely these needs were shared across our target group, with statistically significant evidence. This focused our design team on creating novel solutions to the most relevant consumer needs. This led us to focus on the theme of Control, that also became the name for the new range.
After analysing the most used cutting and grip patterns, four patented 'control' points were incorporated into the individual knife and handle design. These points allow users to have the same level of control over the knife, regardless of their personal cutting style or hand size.
The value we created
Feedback from US home cooks using our prototypes was significantly positive and production was scheduled just three months after the start of the project. 'Zyliss Control' is currently on sale in the both the US and UK.
This project highlighted the benefit of integrating the 'Jobs to be done' research process into the product design program, so that innovation could be laser targeted at valuable unmet market needs, even in a very mature market.
INNOVATION
/

Insights
Testing times: adapting user insights research for a new era
Ben and Andres discuss the opportunities provided by remote user research techniques.
Read the blog
Read the blog
SEE ALL INSIGHTS